Centino says he will focus on recruiting more qualified applicants and modernizing the army
Newly installed Major General Andres Centino formally took over as the 64th commanding general of the 100,000-strong Philippine Army during the change of command ceremony in Fort Bonifacio, Taguig City, on Tuesday, May 18.
Centino replaced his "mistah" and classmate, Lieutenant General Jose Faustino Jr., whose appointment was questioned by the Commission on Appointments due to "unconstitutionality."
Republic Act No. 8186 or the law that strengthens professionalism in the military states that no military officer shall be promoted to the level of chief or commanding officer if he/she has less than a year to serve. Faustino is set to retire in November.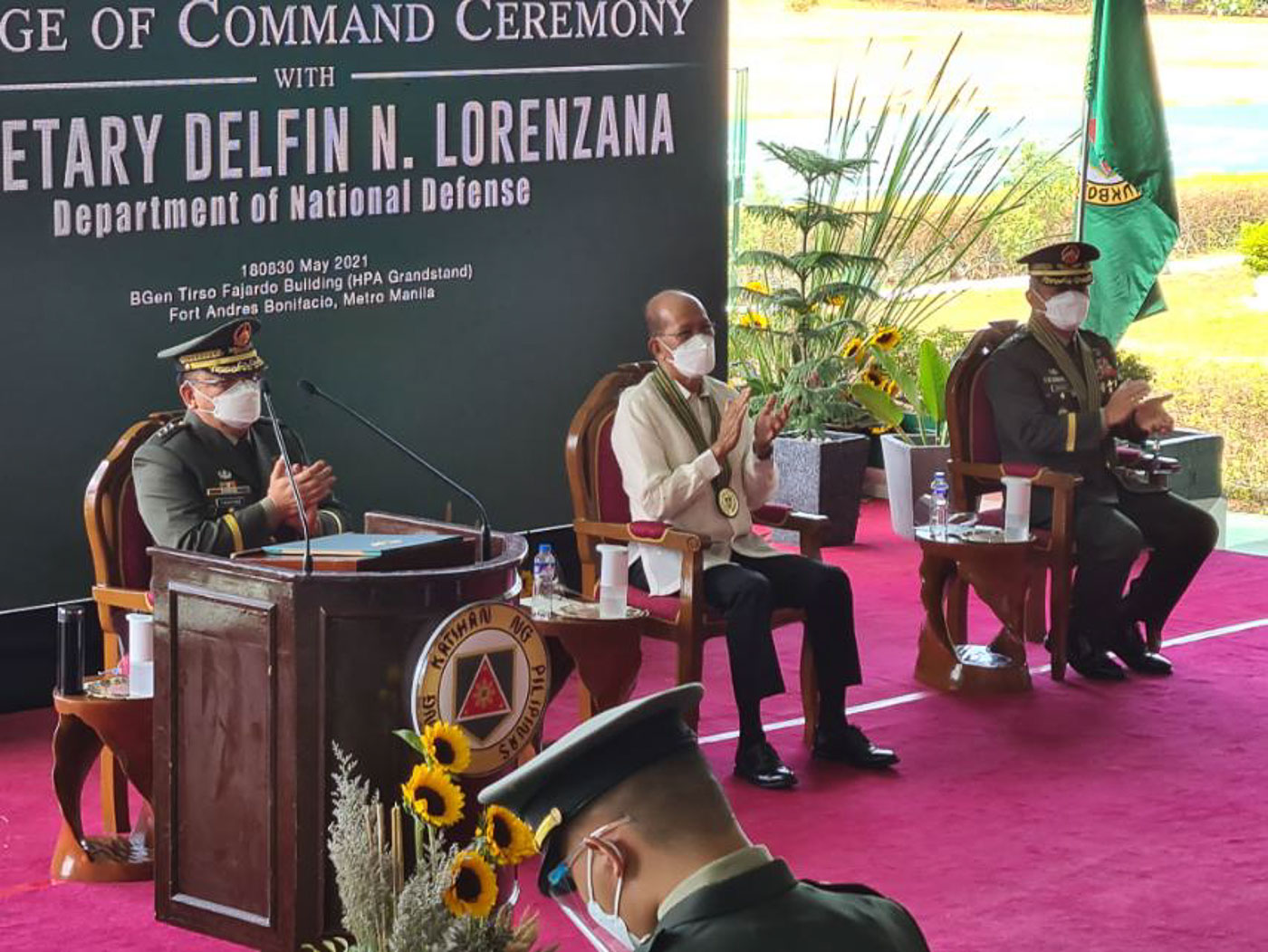 During the ceremony, Centino said that as part of his thrust as the new commanding general, the army would recruit more qualified applicants and strengthen the concept of meritocracy or credential-based promotion among army officers. He added that he would continue modernizing the army by acquiring new military equipment.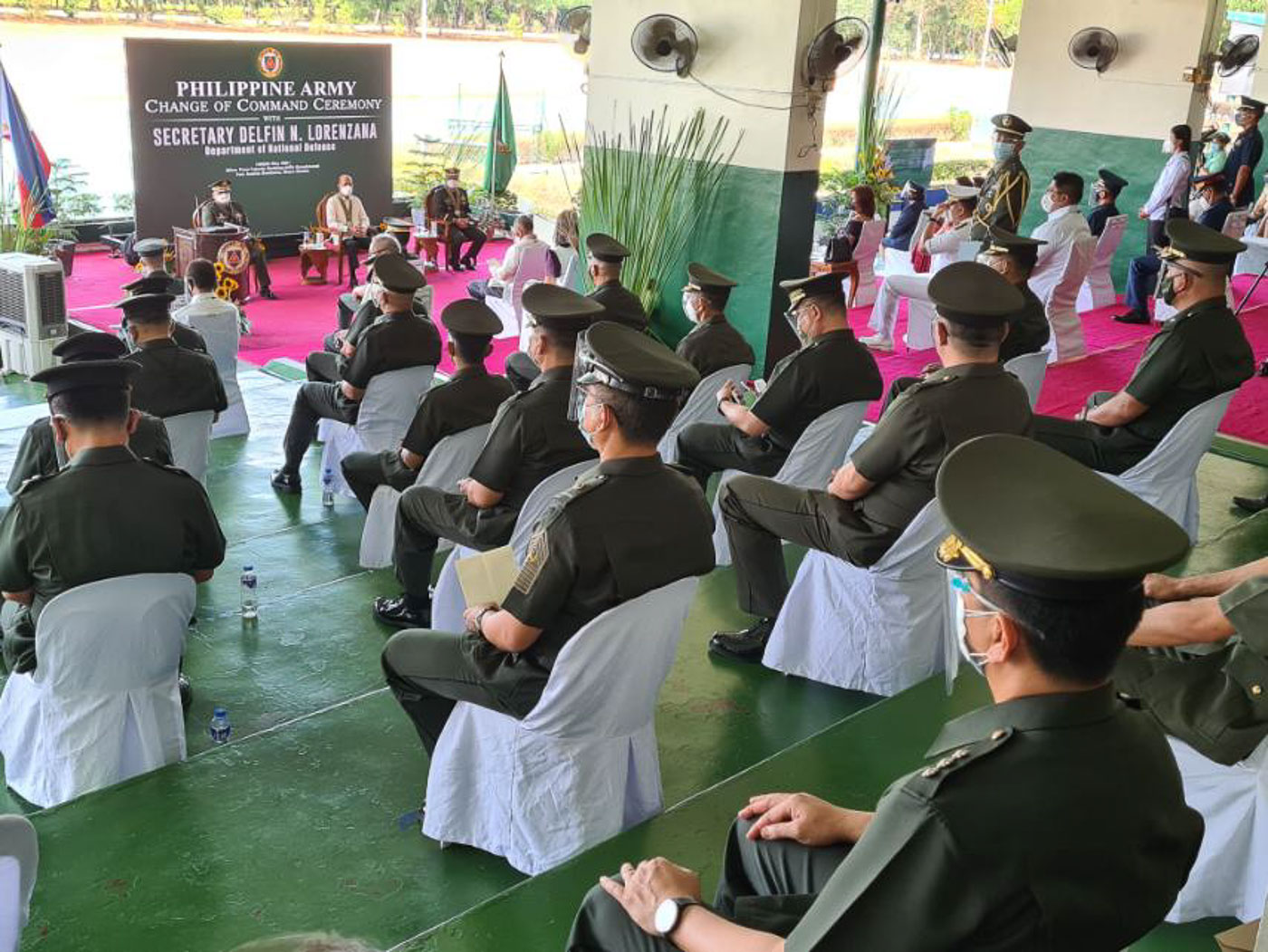 Defense Secretary Delfin Lorenzana, meanwhile, said that Centino's professionalism and successful fight against insurgency during his stint as the commander of the 4th Infantry Division in Northern Mindanao ensure that the army will perform well under his leadership.
"I'm not really surprised that he is now Army chief," the defense secretary added.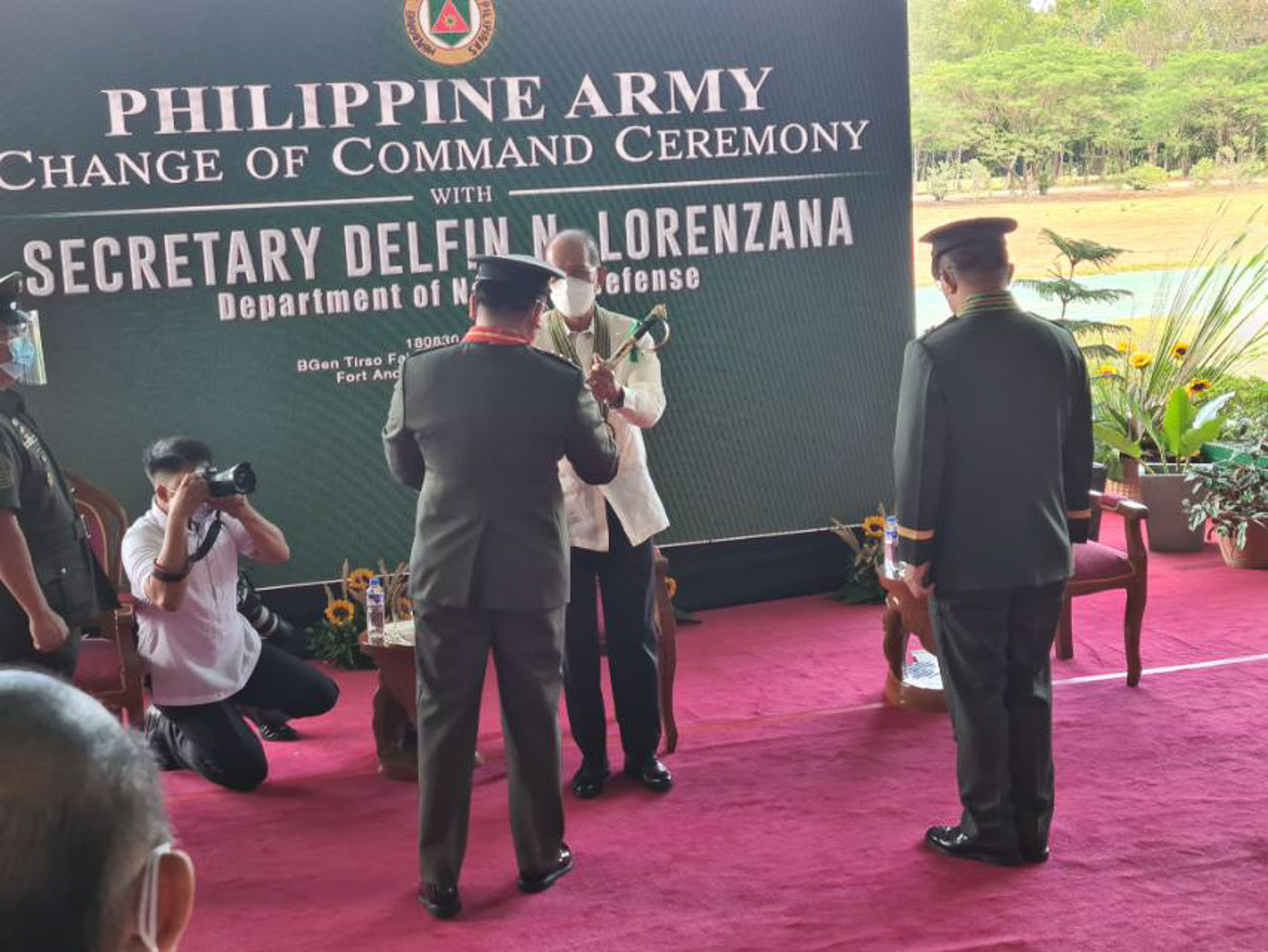 Centino is the seventh Army chief since Rodrigo Duterte was elected president in 2016. He is also the second member of the Philippine Military Academy "Maringal" Class of 1988 to be appointed as Army chief after his predecessor Faustino.
If he would not be reassigned to other posts, Centino will serve as Army chief until his retirement in 2023. – Rappler.com