The Pakistan Navy ship's visit will last until November 24, says the Philippine Navy
The largest and most advanced frigate of the Pakistan Navy visited Manila on Monday, November 22, according to the Philippine Navy. 
According to Navy spokesperson Commodore Benjo Negranza, the Pakistan Navy ship Tughril (F-261) arrived at Pier 15 in South Harbor in Manila on Monday for a goodwill visit. The Pakistani ship would last until November 24.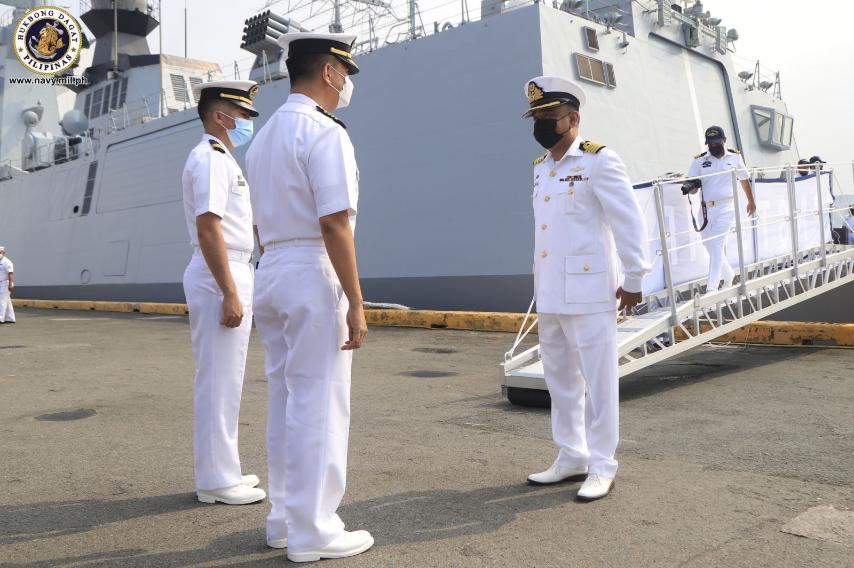 The ship was welcomed by Captain Emilio Orio Jr., the Deputy Assistant Chief of Naval Staff for Plans, along with Dr. Imtiaz Kazi, ambassador of Pakistan to Manila. Passing exercises would signify the end of the visit, according to Negranza.
"A send-off ceremony with customary Passing Exercises will cap off said visit. No other physical interactions with their Filipino counterparts are scheduled in light of the existing safety biohazard protocols," the Navy spokesperson said.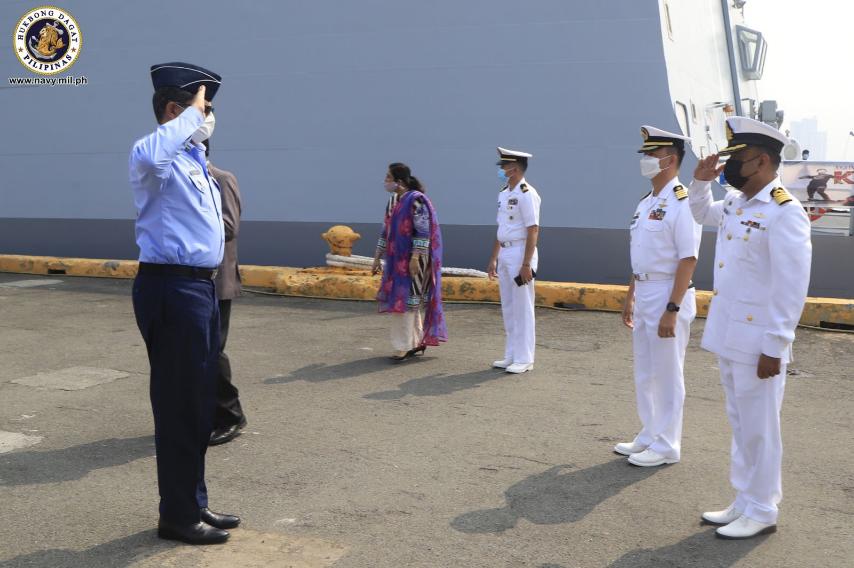 According to Negranza, the visit signified the naval diplomacy between the two countries.
"This goodwill visit underscores the sustainment of naval diplomacy and maritime cooperation toward peace and stability. It further speaks well for the role that both navies play in the development and enhancement of relationship between the two countries," Negranza said.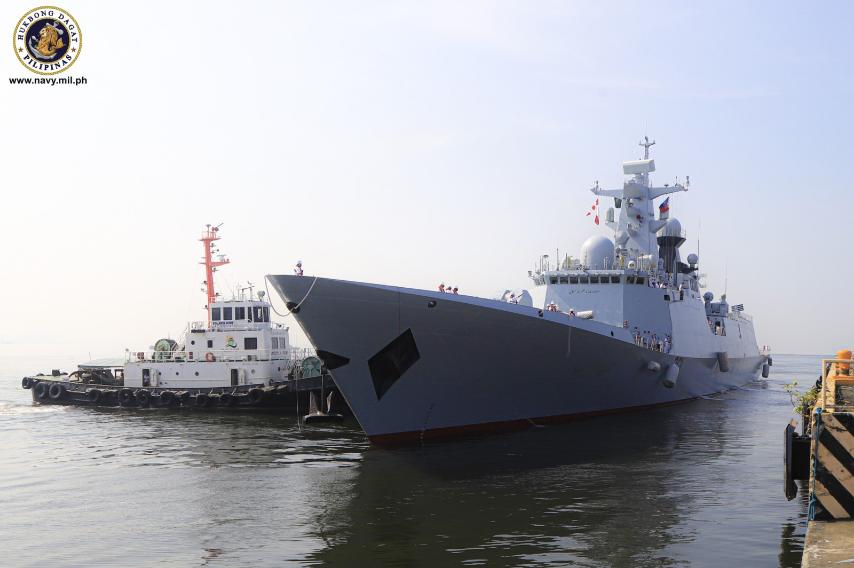 In 2017, Pakistan Navy ship SAIF (FFG-253) also docked in Manila, according to a report by the Philippine News Agency (PNA). President Rodrigo Duterte, the military's commander in chief, even toured the foreign ship.
The diplomatic relations between the Philippines and Pakistan started as early as 1949. In March 2018, the two countries reactivated the Pakistan-Philippines Joint Business Forum and Council to boost their economic trade, according to a PNA report. – Rappler.com