A chopper, which crashed in Tarlac in June, is among the Black Hawk choppers procured by the military
The Department of National Defense (DND) on Thursday, October 14, officially welcomed the second batch of S-70i Black Hawk helicopters for the Philippine Air Force (PAF). 
"With five more Black Hawks, the Philippine Air Force can now better provide prompt and sustained day and night tactical heli-lift and combat and non-combat search and rescue operations," DND Secretary Delfin Lorenzana said.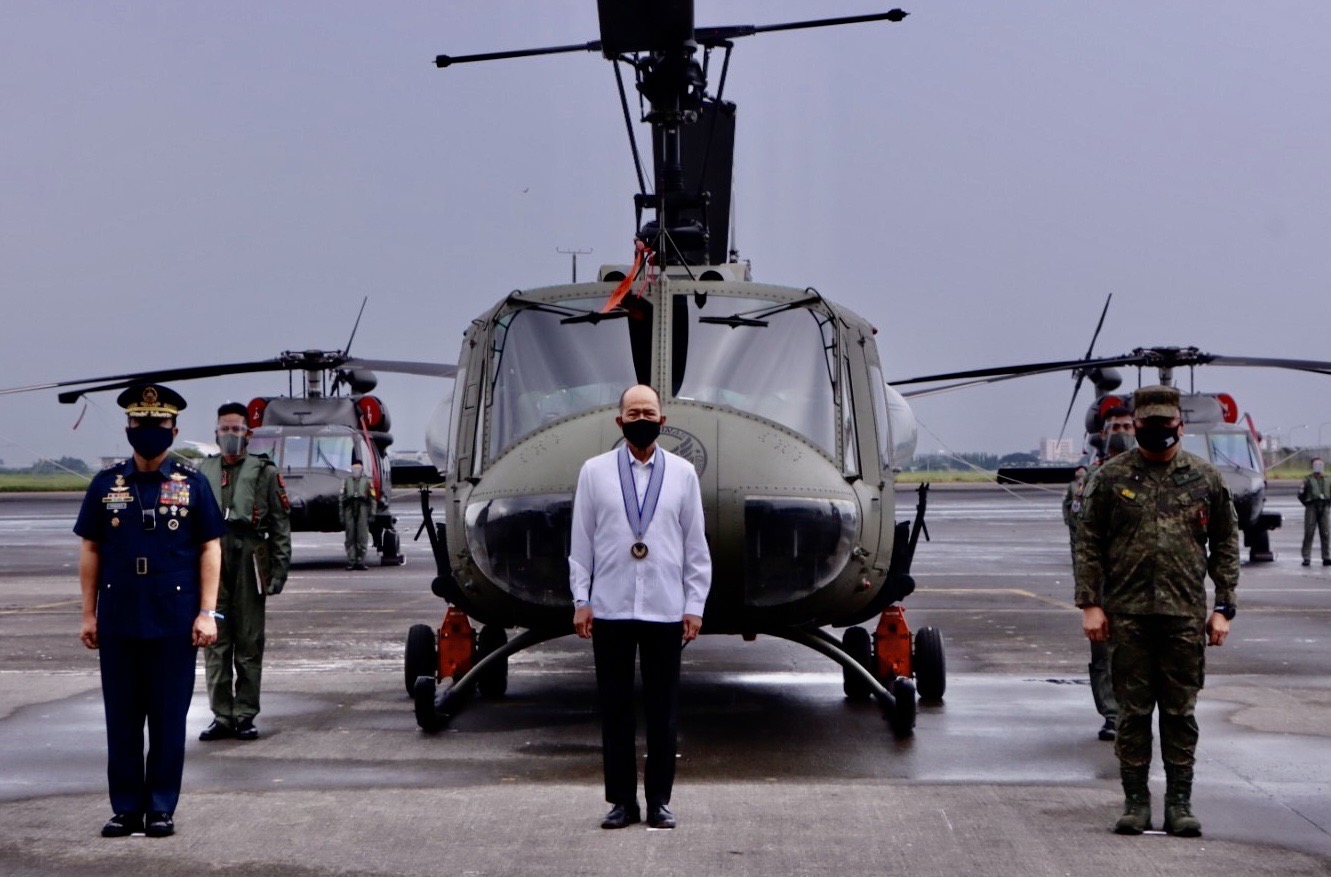 According to the defense department, Lorenzana led the acceptance and blessing ceremony of the aircraft at Clark Air Base in Mabalacat, Pampanga on Wednesday. The same day, the Philippine military also received four ScanEagle aerial devices amounting to P200 million ($4 million). 
As early as June this year, the second batch of five helicopters arrived in the Philippines. It was only on Thursday that the DND officially welcomed the newly acquired assets. 
A Black Hawk chopper, which was among the recently procured units by the military, crashed on June 23 and killed at least six people. Shortly after the fatal accident, Senator Richard Gordon, chairperson of the Senate blue ribbon committee, called for a Senate probe into the crash.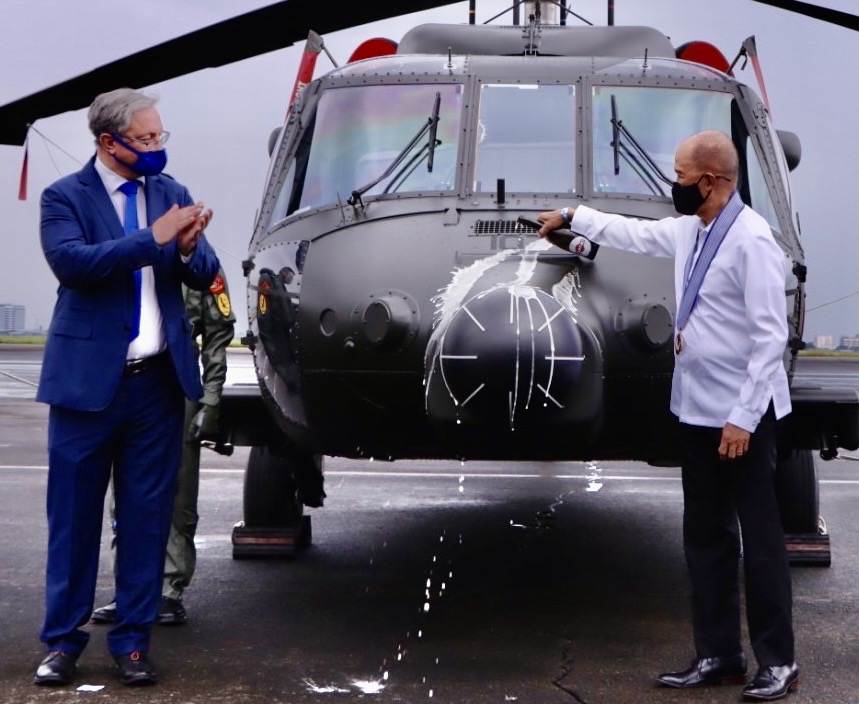 Following the incident, the PAF grounded all of its Black Hawk choppers.
The Philippines purchased the helicopters amounting to $241.46 million (P11 billion) from Polish company Polskie Zaklady Lotnicze. The Black Hawk choppers will come in three batches. 
The first batch of five helicopters arrived in November 2020, succeeded by one chopper in December the same year. The third and last batch of choppers are expected to arrive this year. 
The Black Hawk helicopters are important air assets of the military because they function for multi-mission workhorses, which are used for border patrol, search and rescue operations, and cargo lifts. – Rappler.com