The bodies of 4 dead New People's Army rebels have not been returned to their families days after they were killed
The remains of 4 slain New People's Army (NPA) rebels have not been returned to their families at least 3 days after their deaths, rights group Karapatan – Southern Tagalog said on Tuesday, August 11.
"Police elements from the PNP Police Regional Office 4A (PRO4A) and PNP Laguna have yet to give the remains of four slain rebels in Kalayaan, Laguna to their families, despite their presence and documentary proof solidifying their claim as immediate family," the group said in a statement.
Who are they?
Dubbed the "Kalayaan 4" for being killed in Kalayaan town, Laguna, the slain rebels were identified as:
Dioscorro Cello,
Rey Masinas,
Alex Perdeguera, and
Mario Caraig.
Cello, Masinas, and Perdeguera were killed in a clash with cops on August 2.
Caraig was killed by police during the serving of a search warrant on August 8. Police said he tried to shoot them. Witnesses said Caraig could not do that because he was recovering from a wound.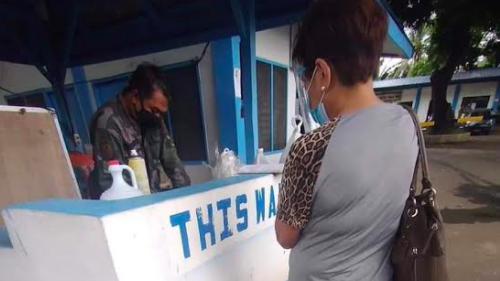 Civilians also detained
Meanwhile, 3 civilians were detained by Laguna police for allegedly harboring Caraig.
They were identified as Virgilio Asedillo, Chloe Asedillo, and Chloe's husband. Karapatan said the 3 were held by police. The rights group said they were last seen in the Kalayaan Municipal Police Station.
Alarm over detentions
The detention of the bodies of the dead rebels in Laguna came even before the current controversial handling by police of the remains of slain Anakpawis chair Randall "Randy" Echanis.
"Has the PNP adopted a new role as undertakers of slain rebels, with their camps now turned as cemeteries? From the experience of the families of Kalayaan 4 to Randy Echanis, these are disturbing hostage-takings by the PNP," said Kyle Salgado, the spokesman of Karapatan – Southern Tagalog. – Rappler.com