'Sisiguruhin natin na hindi masasayang ang boto ng ating mga kababayan,' says new PNP chief Dionardo Carlos
Newly appointed Philippine National Police (PNP) chief Lieutenant General Dionardo Carlos has vowed a tougher crackdown against communist rebels, terrorists, and private armed groups as the country gears up for the 2022 national elections.
In his first speech as PNP chief on Friday, November 12, Carlos said he will strengthen area police commands to prevent insurgents, terrorists, and private armed groups from sowing terror during the polls.
"The fight against insurgency, terrorism, and the dismantling of private armed groups will receive a new shot in the arm as we prepare for the national elections," said Carlos,
"Sisiguruhin natin na hindi masasayang ang boto ng ating mga kababayan at magtatagumpay ang ating halalan na walang bahid ng karahasan at katiwalian," he added.
(We will ensure our countrymen's votes would not go to waste and that our elections would be a success without any violence or corruption.)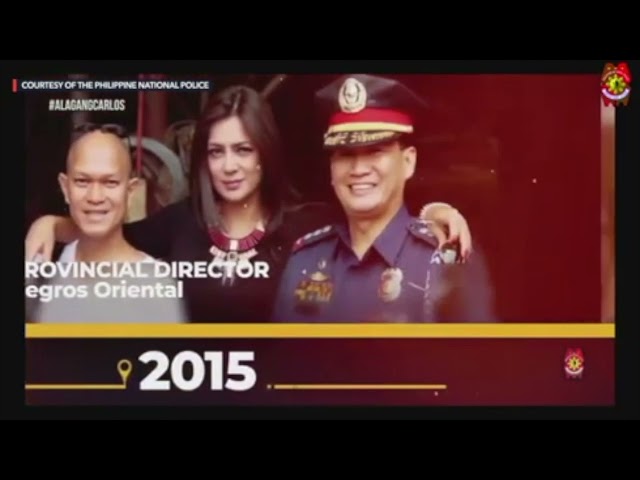 Carlos also said he would implement "even more strongly" President Rodrigo Duterte's anti-illegal drugs campaign, where thousands of drug suspects have been killed in legitimate police operations and vigilante-style killings.
Duterte's drug war is now the subject of a crimes against humanity probe of the International Criminal Court.
"We will implement even more strongly our Enhanced Managing Police Operations programs against criminality and our Double Barrel Finale 'Version 2021' against illegal drugs. We will improve these programs as necessary and introduce further reforms as needed as we strive to make more potent these tools against crime and illegal drugs," said Carlos.
He also said he would not allow lawless elements to commit their "nefarious acts" during the coronavirus pandemic, saying the police will continue serving as frontliners during the public health crisis.
"And all we ask is for our countrymen to abide by whatever rules and policies are being implemented to stem the tide of virus transmission and save our nation from further tragedy," he added.
The new PNP chief gave a glimpse of his programs in the coming months during the change of command ceremony on Friday, which was led by Interior Secretary Eduardo Año.
Carlos is the 27th PNP chief and the seventh under Duterte in less than six years. He will serve until his retirement on May 8, 2022.
Keeping the police fit
Carlos said he plans to continue the fiscal transparency and accountability programs started by his predecessors.
He said he would also boost the PNP's physical fitness program though the PNP Body Mass index Program would be each cop's "personal or individual responsibility."
"It will not however bar you from your promotion and undergoing schooling. Our men and women need to be in top physical shape as we continue to do our share as frontlines in addressing the pandemic," said Carlos.
Malacañang announced Carlos' appointment on Wednesday, November 10. He replaced General Guillermo Eleazar, who served for only six months.
Prior to his appointment as PNP chief, Carlos was Eleazar's fourth in command, heading the PNP's Directorial Staff. Prior to this, Carlos served as PNP spokesperson under then-PNP chief Ronald dela Rosa.
The new PNP chief served as PNP spokesperson from August 2016 until January 2018. He was later assigned to head the PNP Aviation Security Group, and then as the director for Integrated Police Operations Visayas.
The new PNP chief belongs to the ruling Philippine Military Academy Maringal Class of 1988.
His classmates include former Armed Forces chief General Jose Faustino Jr., Air Force chief Lieutenant General Allen Paredes, and Navy chief Vice Admiral Adeluis Bordado. – Rappler.com