Facing a Senate probe into policemen's shooting of Army soldiers in Jolo, PNP chief General Archie Gamboa says 'it's high time' to procure non-lethal weapons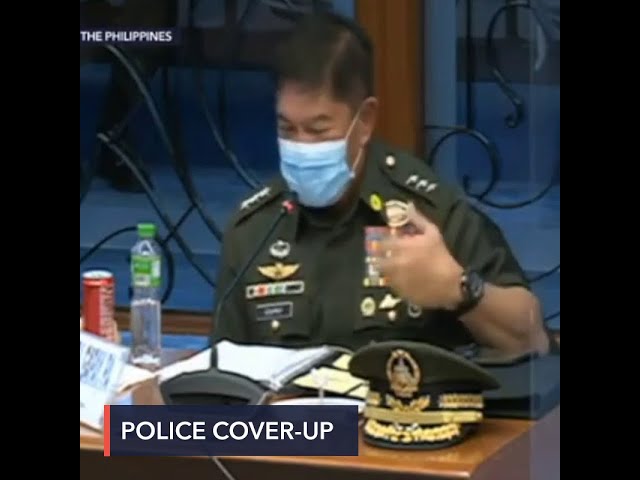 Years after their own handbook called for the training and procurement of non-lethal weapons for its personnel, the Philippine National Police (PNP) said it intends to procure them after an encounter that killed soldiers.
"It's high time that we start procuring non-lethal weapons," PNP chief General Archie Gamboa said during a Senate probe on Wednesday, August 19, into the Jolo shooting incident.
The police chief said he ordered the PNP's Directorate of Logistics to study the procurement of non-lethal weapons. Gamboa did not disclose a timeline. He is retiring two weeks from now, on September 2.
He said he is also considering recommendations to add pepper sprays, tasers, and batons in the cops' field arsenal so they have these tools before they reach for their guns.
"Because what we only know is to persuade [suspects], and if we can't, what will be your next weapon is the firearm," Gamboa said in a mix of English and Filipino.
He added that the police should actively teach martial arts for its personnel as another way to give them an option of non-lethal confrontation with suspects.
What the police handbook says
The PNP Guidebook on Human-rights Based Policing already prescribes that the police adopt measures to promote the use of non-lethal weapons to ensure peace and order.
The guidebook has an edition as early as 2013, which advised the PNP to abide by international standards on policing.
"Re-train police personnel in proper arrest procedures with emphasis on non-lethal tactics, weapons retention techniques, and officer safety measures," says one of the provisions under the standard on use of force.
"Conduct re-training of police personnel in the use of non-lethal force and tactics in effecting arrests. Specifically, provide re-training in individual /
group arresting methods and weapons retention
techniques," the handbook also prescribes. – Rappler.com