The PNP says the victim's family did not cooperate with the probe. But the victim's aunt says their family held back because of fear
The Philippine National Police Internal Affairs Service (PNP IAS) cleared all the 10 cops involved in the killing of a 16-year-old boy and his companion in an anti-drug operation in Laguna last June. 
In a statement on Monday, September 6, the PNP said the IAS cleared all the cops of the complaints because they "found no indication that the two suspects were killed in cold blood." The police added that no witness surfaced to attest the claims of the victims' families. 
The IAS is an agency of the PNP tasked with conducting internal investigations.
Johndy Maglinte and his companion, Antonio Dalit, were killed in an anti-drug operation in Biñan City, Laguna on June 16. Maglinte's family claimed that he was handcuffed, dragged to a muddy area, and then shot by the cops. The police, in contrast, said they killed the minor suspect in an encounter.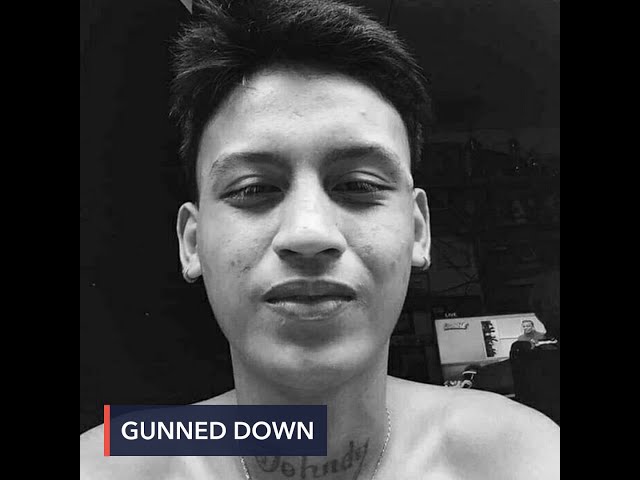 Weeks after the tragic operation, the PNP Calabarzon Investigation Task Group filed the complaint before the Biñan City Prosecutor's Office on July 5 based on the complaint-affidavit of Maglinte's mother. The PNP IAS also filed administrative complaints against the cops.
One of the reasons why the cops were cleared was the refusal of the family to cooperate in the IAS' investigation, the PNP said. However, in an interview with Rappler, Aurora*, Johndy's aunt, said her sister did not push through with the case because she feared for her life.
With the latest result of the IAS' probe, PNP chief Police General Guillermo Eleazar said it proved that there was no abuse in the police's anti-drug initiatives. 
"Sa paglabas ng imbestigasyon na ito ng IAS, muling napatunayan na walang katotohanan ang mga paratang na may drug-related operations ang PNP na may bahid ng pang-aabuso gaya ng gustong palabasin ng iba," PGen Eleazar said.
(The release of the IAS' result of investigation once again proved that there is no truth in the allegations that the PNP's drug-related operations are done with violence, just like what others want to show.) 
As of 2021, there are around 7,884 drug-related deaths, but the PNP said there were only 6,165 drug suspects killed in their operations. Five years into the drug war, the truth behind the killings is still shrouded in secrecy because the PNP only opened 61 cases to the justice department for investigation. 
The access to drug war records is still uncertain because it is not yet clear if the DOJ, DILG, and the PNP will publicize these records to offices like the Commission on Human Rights, or at least, to the families of the drug war victims. – Rappler.com
*real name withheld for privacy