The National Bureau of Investigation is also conducting a separate probe to determine if criminal complaints should be filed against the dismissed cop
Overruling an initial recommendation of mere suspension, Philippine National Police (PNP) chief General Guillermo Eleazar ordered the dismissal of the cop who shot and killed an 18-year-old with special needs in Valenzuela City last May. 
"I have signed the order for the dismissal from the service of [Police Senior Master Sergeant Christopher] Salcedo for grave misconduct and less grave irregularity in the performance of duty," Eleazar said in a statement Tuesday, October 12. 
Earlier, the PNP Internal Affairs Service (IAS), tasked to review and handle cases against cops, recommended a mere 40-day suspension against Salcedo. Eleazar said the IAS' decision was reviewed by the Law and Order Division of the Directorate for Personnel and Records Management and his office.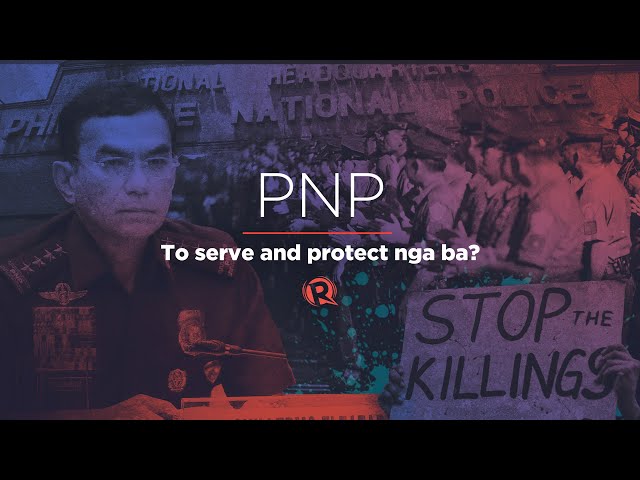 The family of the victim, Edwin Arnigo, appealed to Eleazar to review the recommendation. Eleazar said one of the considerations for Salcedo's dismissal was the fact that his victim had special needs. 
"I have taken into consideration several factors that aggravated his offense including violation of the Police Operational Procedure as well as the fact that the teenager was a person with special needs," the PNP chief said.
"Arnigo should not have been arrested by Valenzuela City police personnel, particularly Salcedo, the teenager having no involvement with the tupada…Being a person with autism spectrum disorder, he could not have knowingly taken part in the illegal gambling activity," Eleazar added.
Aside from administrative charges approved by Eleazar, the National Bureau of Investigation is also conducting a separate probe to determine if criminal complaints will be filed against the erring cop.
Meanwhile, the administrative cases against four other cops involved in the operation were dropped because there was no substantial evidence against them, according to Eleazar. 
On May 24, Salcedo shot dead 18-year-old Arnigo whom the cop arrested for alleged illegal cockfighting in Barangay Lingunan, Valenzuela City. Arnigo's family said the victim had autism. 
According to the PNP, Arnigo allegedly took the gun of one of the policemen, leading to a scuffle. But Arnigo's family said the victim could not have taken the gun because he had special needs and was afraid of cops. – Rappler.com