The guidelines aim to fill the gaps of miscommunication between the two agencies leading the government's anti-drug campaign
The Philippine National Police (PNP) and the Philippine Drug Enforcement Agency (PDEA) announced on Monday, May 17, that they crafted unified guidelines and protocols that will be followed by units during anti-illegal drug operations. 
The two agencies have yet to release copies of the guidelines, but the PNP Public Information Office said the protocols are already in effect as of Monday.
This came after the near-"misencounter" between the two units of the PNP and PDEA during a buy-bust operation in a Quezon City mall on May 14.
The guidelines aim to establish better communication and coordination procedures between the PNP and PDEA in conducting anti-drug operations in specific areas.
PNP chief Police General Guillermo Eleazar said that drug syndicates take advantage of miscommunication between the PDEA and the PNP.
"Illegal drugs syndicates are taking advantage of the weaknesses or gaps in the rules of procedure on coordination and inter-operations between the PNP and the PDEA," Eleazar said in a statement.
"Kasama ang PDEA, ito ang tututukan natin ngayon para maiwasan na maulit pa ang anumang pagkukulang sa koordinasyon at komunikasyon," he added. (Together with the PDEA, we're going to focus on this to avoid shortcomings in coordination and communication)
Before the May 14 incident, members of the Quezon City Police District's District Special Operations Unit and PDEA's Special Enforcement Service were involved in a misencounter that killed three law enforcers and a PDEA informant on February 24.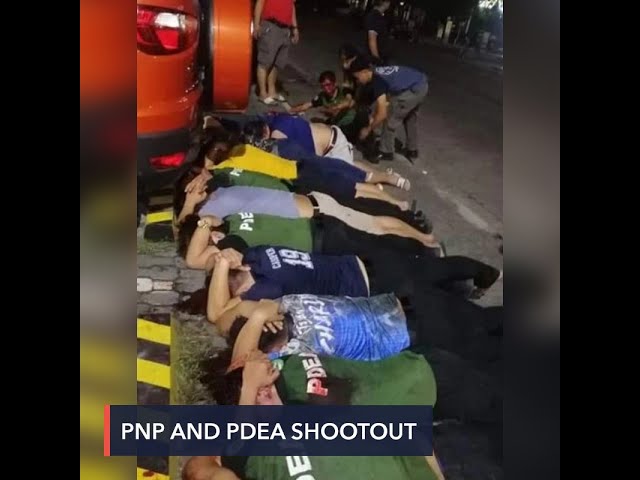 A day after the misencounter, both the agencies said they did not know much about what went wrong or why the incident happened. – Rappler.com