The PNP orders 47 police officers to surrender their service firearms due to their alleged involvement in the cover-up of massive shabu bust last October 2022
MANILA, Philippines – The Philippine National Police (PNP) on Thursday, April 13, ordered 47 cops allegedly involved in the coverup of the P6.7 billion shabu (methamphetamine) bust in October 2022 to return their service firearms.
"This pertains to the result of the investigation conducted by the 'SITG 990' regarding the anti-illegal drug operation conducted by your unit October 8 and 9, 2022, resulting in the confiscation of 990 kilograms of shabu and 42 kilograms of shabu on October 15 2022," the memo read.
The memo was signed by Police Major General Eliseo DC Cruz, the PNP director for Investigation and Detective Management
Included in this list of personnel who must surrender their firearms are the two police generals and eight other cops, mostly members of the PNP Drug Enforcement Group, already named by the National Police Commission on April 11. (READ: Who are the high-ranking police tagged in P6.7-B shabu mess?)
These are:
Lieutenant General Benjamin Santos Jr. – Deputy Chief, PNP for Operations
Brigadier General Narciso Domingo – Director ng PNP Drug Enforcement Group (PDEG)
Colonel Julian Olonan – PDEG Special Operations Unit (SOU) 4A chief
Captain Jonathan S Sosongco – PDEG SOU 4A
Lieutenant Colonel Arnulfo G Ibañez – OIC, PDEG SOU National Capital Region
Major Michael Angelo Salmingo – PDEG SOU NCR
Lieutenant Colonel Glenn C Gonzales – Quezon City Police District
Lieutenant Ashrap Amerol – PDEG Intel and Foreign Liaison Intel officer
Lieutenant Colonel Harry Lorenzo III – Moriones Station Commander, Manila Police Office
Captain Randolph Piñon – intelligence section chief, PDEG SOU 4A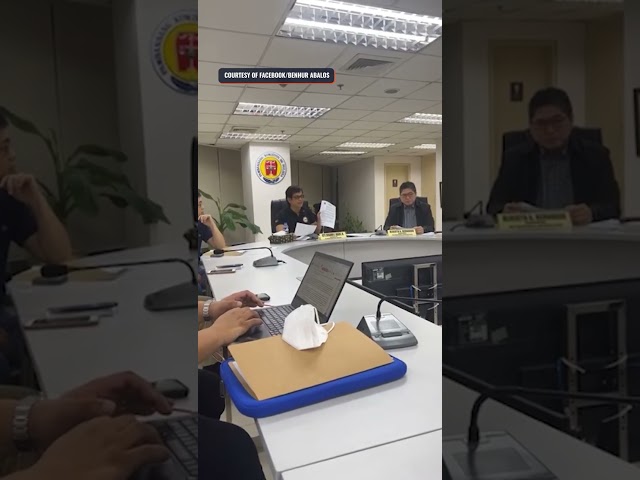 The shabu (methamphetamine) bust happened last October 2022, when the PNP seized in Tondo, Manila, a total of 990 kilograms of the illegal substance, valued at P6.7 billion.
Involved in that controversial operation was Police Master Sergeant Rodolfo Mayo Jr., an intelligence officer of the PNP's Drug Enforcement Group (PDEG). A CCTV footage of the bust showed Mayo being arrested, and then later released.
Mayo was eventually arrested and dismissed from service following the operation.
The other 42 kilograms in Thursday's memo referred to an incident in that October bust where two other cops, Master Sergeant Lorenzo Catarata and Master Sergeant Jerrywin Rebosora, allegedly took 42 kilograms of shabu from the 990 kilograms seized by the PNP. The two said this was a "reward" for the informants.
Those two officers eventually returned the shabu to the PNP and are also now under investigation.
The massive drug bust, and the alleged attempt to cover-up their own involvement, showed how the illegal drug trade may have even infiltrated the PNP's most specialized units, whose very task was to rid the country of illegal drugs.
The drug war was a cornerstone campaign of former president Rodrigo Duterte.
In January, over 500 PNP officers submitted courtesy resignations upon the instructions of Abalos. The interior secretary promised to focus on cleaning up the ranks of the police force, especially those who may be involved in the illegal drug trade, to continue – and improve – the anti-drug campaign under President Ferdinand Marcos Jr.'s administration. – Rappler.com