(UPDATED) Police chief General Debold Sinas initially skipped the Senate hearing as he was busy 'attending other activities' but joined via Zoom later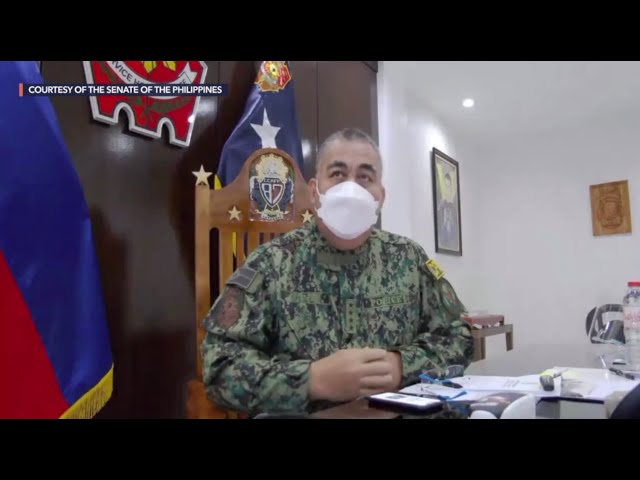 Philippine National Police (PNP) chief General Debold Sinas initially skipped the anticipated Senate probe into killings under the Duterte administration on Thursday, January 28, as he had "other activities" that day, but later showed up after being told off by a couple of senators.
At the start of the hearing at around 11 am, Senate panel chairman Senator Richard Gordon asked PNP officials where Sinas was.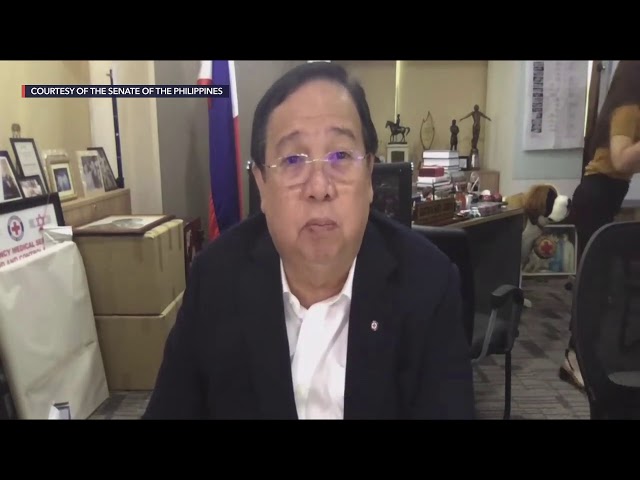 The PNP's representative, Directorate for Investigation and Detective Management (DIDM) chief Major General Marni Marcos said Sinas was "attending other activities."
This displeased Gordon.
"You know the Senate is the forum of the people. When we invite it should be taken seriously," he started off.
"When you say very cavalierly that he is attending other meetings as if the Senate is not important, that the Senate investigation is not important," Gordon added.
Marcos replied, saying that Sinas expressed his willingness to attend by ordering them to represent him.
"You're not a good representation, because he just made it a representation to make it appear that he is too busy for the Senate of the Republic of the Philippines," Gordon added.
Senator Ronald dela Rosa echoed Gordon and said that when he was PNP chief, he made sure to attend congressional hearings that he had been invited to and also brought with him top police generals.
 "When I was PNP chief, I always attended Senate hearings and I bring my command group and all directorial staff because I know how important they are. Our credibility as an organization would be in question…. We cannot ignore this because this concerns the performance of the Philippine National Police as a law enforcement agency," Dela Rosa said.
Rappler sought information about Sinas' whereabouts from the PNP's spokesman, Brigadier General Ildebrandi Usana. He has yet to reply to our text as of posting.
Sinas finally showed up at around 12 pm through Zoom, after Marcos called him to attend the hearing.
Why does this matter?
Watchdogs have repeatedly urged lawmakers – majority of whom have forged alliances with Duterte – to probe the systemic problems hounding the police.
Human rights groups estimated that around 27,000 people have been executed vigilante-style since Duterte assumed the presidency and launched his bloody anti-drug campaign.
The police have repeatedly been accused of underreporting the statistics in years of impunity.
Since July 2016, there have also been 54 lawyers killed, including 8 judges and 10 prosecutors. (READ: In alarming rise of PH lawyer killings, what is being done?)
As of December 2020, human rights group Karapatan has recorded at least 353 killings of peasants, trade union leaders, human rights workers, and indigenous peoples. – with a report from Ralf Rivas/Rappler.com