Units of the Manila Police District prevent protesters in different parts of the country's capital from reaching Liwasang Bonifacio
The Manila Police District (MPD) came out in full force Tuesday, September 21, effectively denying protesters from marking the 49th anniversary of Martial Law declaration at the Liwasang Bonifacio.
Bagong Alyansang Makabayan (BAYAN) secretary general Renato Reyes said the police blocked the two main roads leading to the Liwasang Bonifacio, which is in front of the Manila Central Post Office. Liwasang Bonifacio has long been the venue of street protests.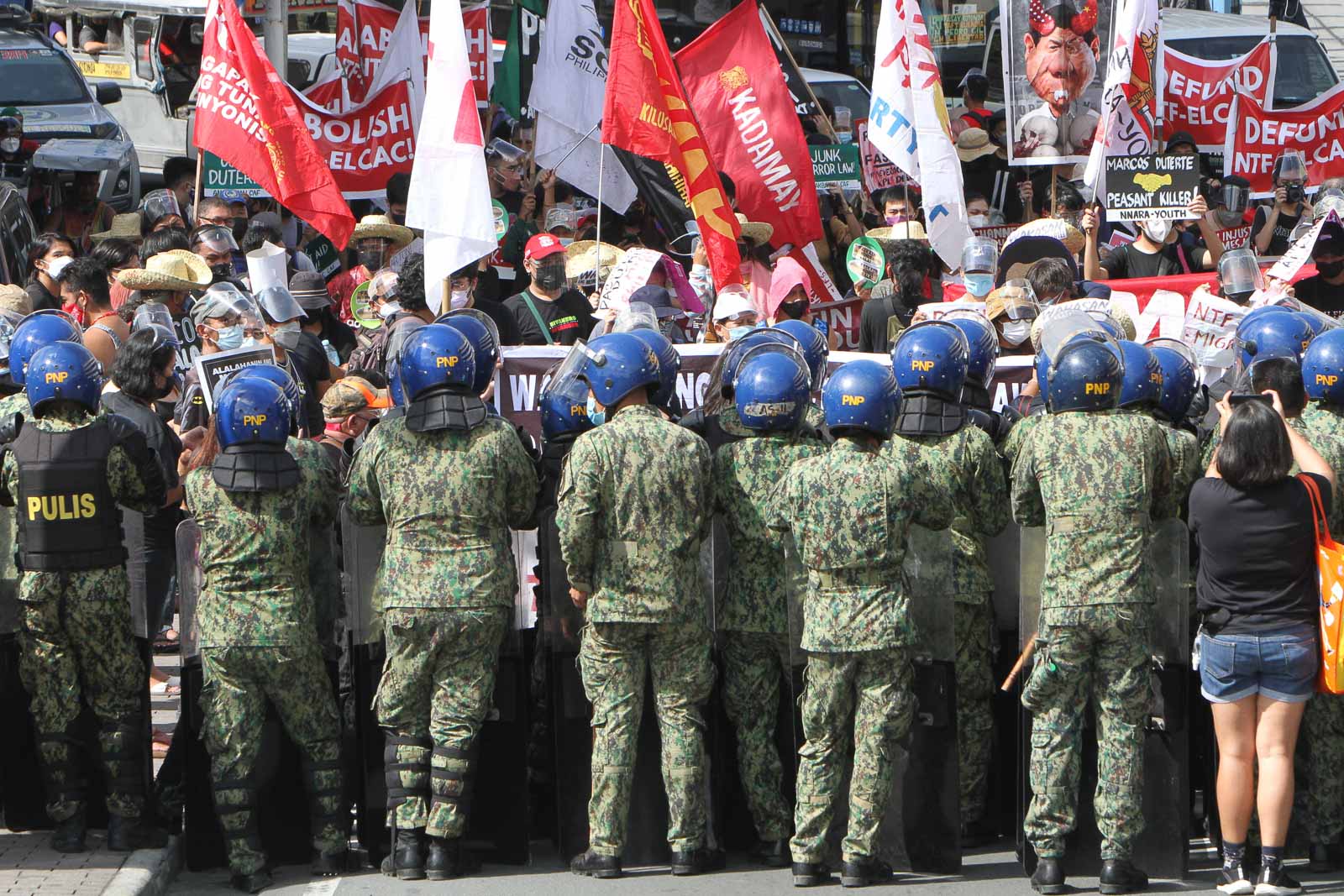 Reyes said cops blocked protesters from Sanlakas in Welcome Rotonda at the boundary of Manila and Quezon City. Groups from the Kilusang Mayo Uno were stopped along Rizal Avenue in Manila.
"Naked fascism suppressing the people. Liwasang Bonifacio is a freedom park. The people merely wish to express themselves while observing the minimum health protocols. What we are seeing is a reminder that the remnants of Marcosian rule are very much alive today," Reyes said in a message.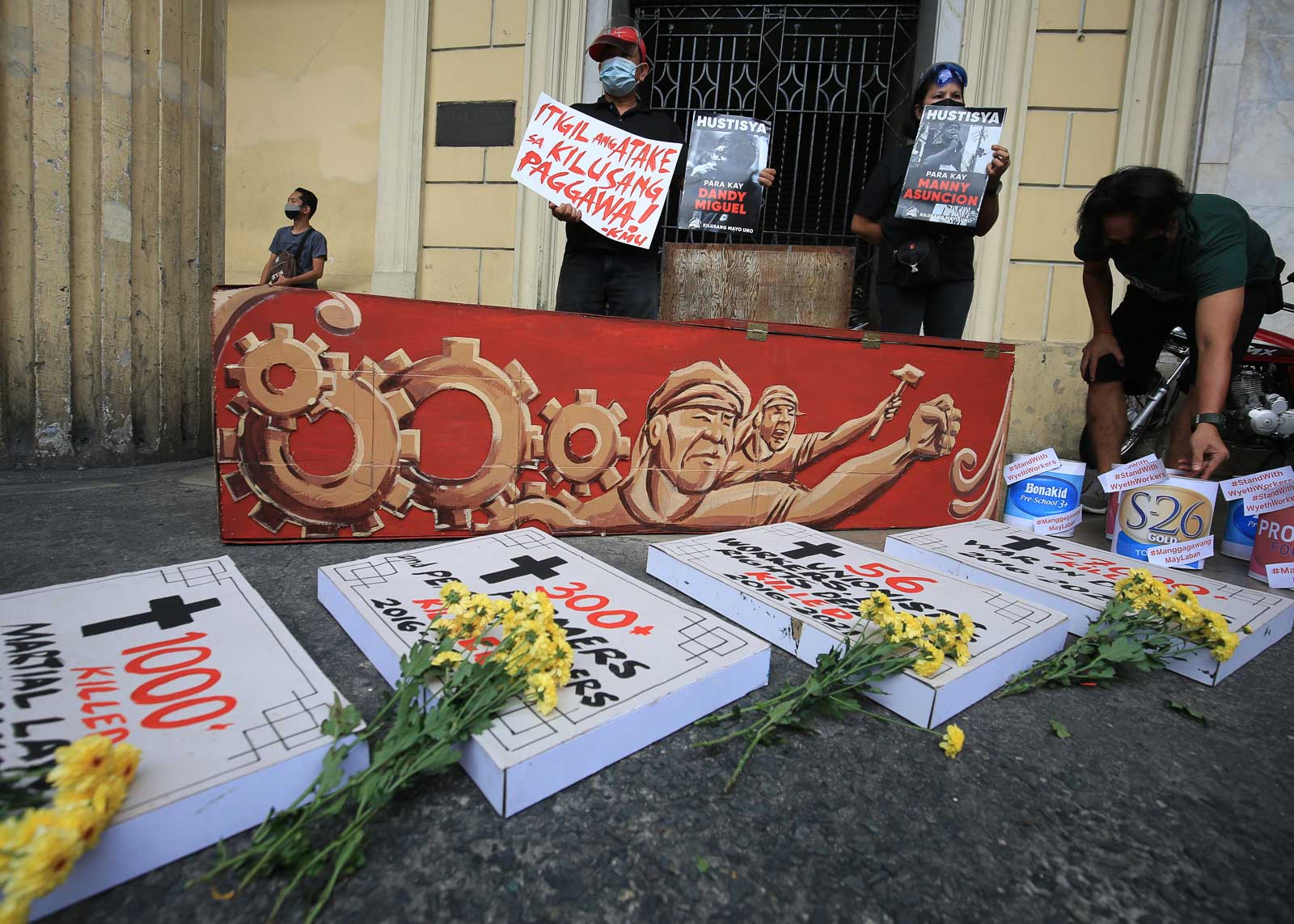 Different progressive and rights groups converge every year to condemn the declaration of Martial Law in honor of the struggle of the Filipino people under Marcos' dictatorship. The protests also denounced human rights abuses committed by the Marcoses. 
Since the proclamation of Martial Law in September 21, 1972 up to 1981, rights group Amnesty International recorded a total of 3,340 people killed, 70,000 imprisoned, and 34,000 tortured at the hands of Marcoses.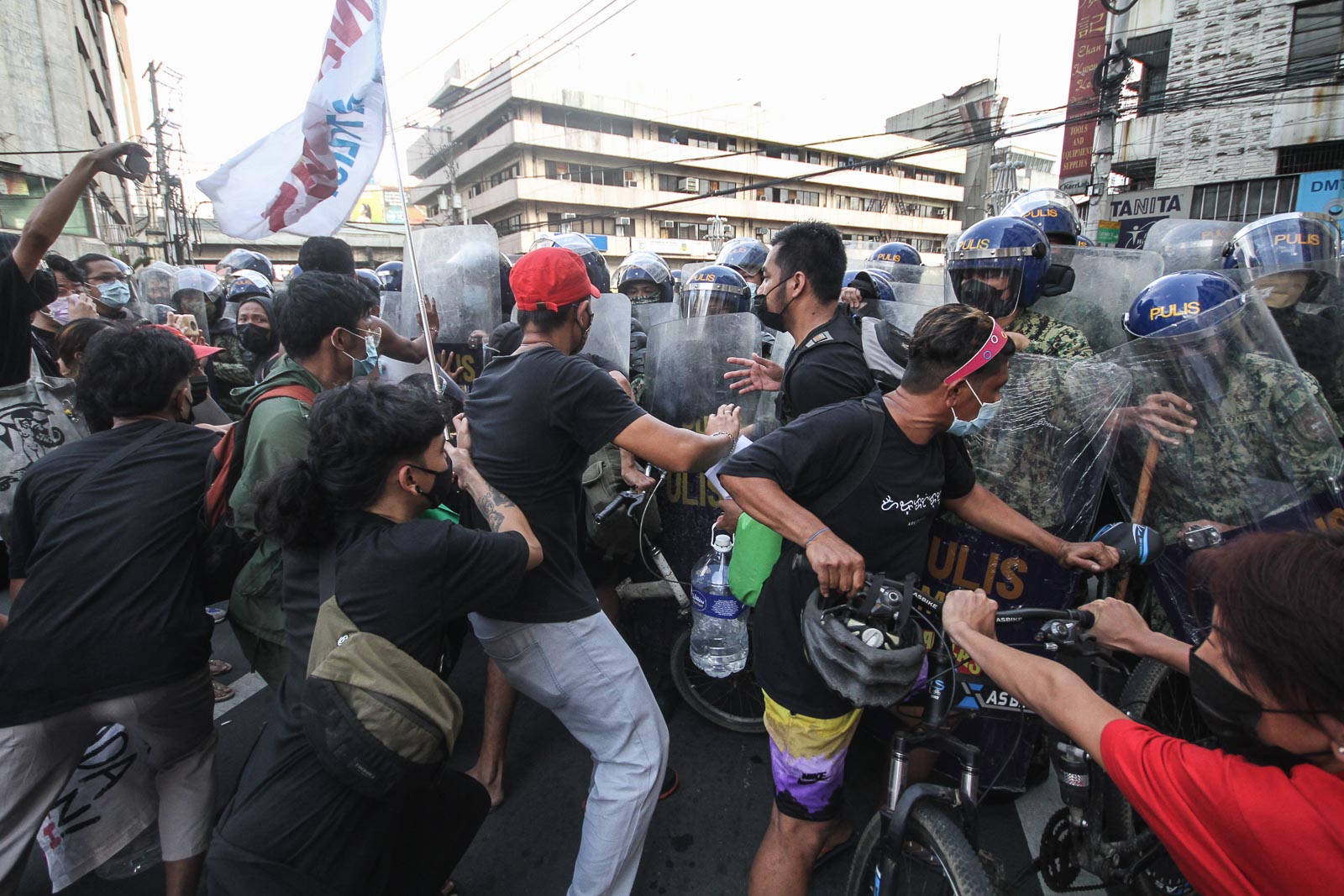 On the protesters' complaint, the MPD Public Information Office (PIO) said in a phone interview that they have in place an annual deployment plan in handling protests during Martial Law anniversary. However, the MPD PIO did not give a reason why the protesters were blocked. 
According to Reyes, the MPD did not explain to them why the protests were prohibited. The BAYAN secretary general added that they had a dialogue with the MPD and the Manila local government prior to Tuesday's protests.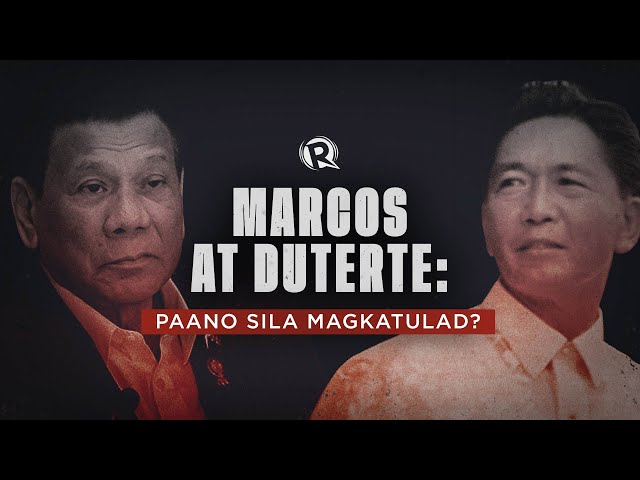 Meanwhile, the office of the MPD director told Rappler that protesters need to secure a permit before conducting a protest. Reyes said they did not need to secure a permit because the location of protests was a freedom park. 
Under the 1987 Constitution, protests and assemblies are protected.
During the labor day protests on May 1, the police also blocked protesters from reaching Liwasang Bonifacio. The Philippine National Police called its act of blocking as "heeding calls to voluntarily disperse and terminate activities." – Rappler.com