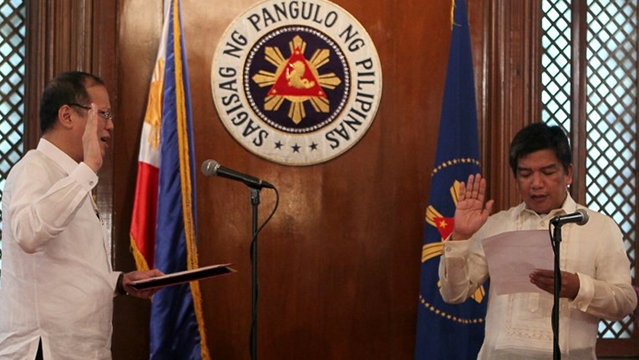 MANILA, Philippines – All 5 governors of the Autonomous Region in Muslim Mindanao (ARMM) endorsed ARMM Officer-in-Charge Mujiv Hataman to become the Liberal Party's (LP) gubernatorial candidate in 2013, Maguindanao Gov Esmael "Toto" Mangudadatu told Rappler.
"We endorsed him to PNoy (President Benigno Aquino III) as governor of ARMM. He has been performing well. His government is participative, open to all," Mangudadatu said.
"The President was happy with our decision," Mangudadatu added.
This goes against President Aquino's promise when he appointed Hataman as caretaker governor in December 2011. The President then gave assurances that Hataman will not run for election in the next polls and would focus on rebuilding ARMM.
Mangudadatu said it was not a formal agreement, anyway. Nothing prevents Hataman, a former party-list congressman, from seeking the post, he said.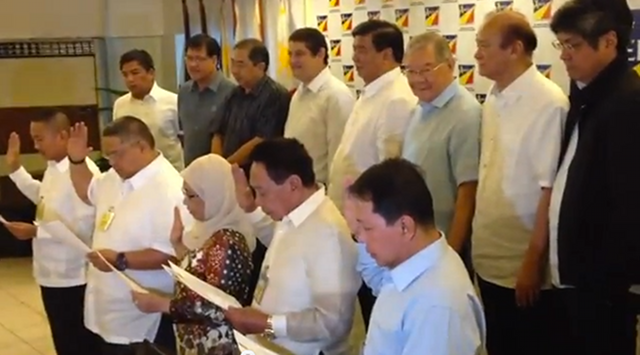 5 ARMM Governors join LP
Mangudadatu - along with Basilan Gov Jun Akbar, Lanao del Sur Gov Mamintal Adiong Jr, Tawi-Tawi Gov Sadikul Sahali, and Sulu Gov Abdusakar Tan - met with President Aquino on Monday, September 24. All five governors recently joined the Liberal Party.
Mangudadatu said they sought the meeting with President Aquino through Executive Secretary Pacquito "Jojo" Ochoa.
Hataman may face Mangudadatu's uncle, Pax Mangudadatu, in the polls. They have yet to decide on who will be Hataman's running mate.
Esmael said he talked to his uncle "many times" but "we cannot prevent others [from] running." – Rappler.com