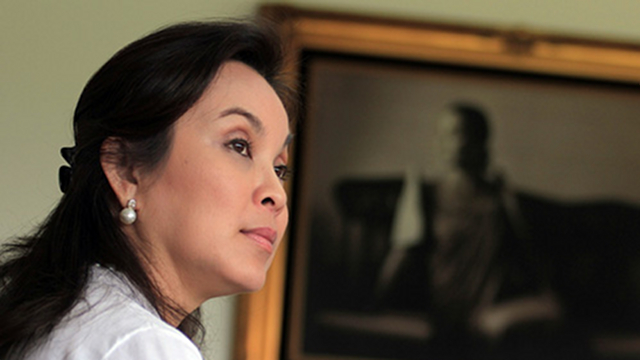 'COALITIONS VARY.' Sen Loren Legarda says coalitions vary in every election and it is the choice of political parties, not candidates, to coalesce with one another. File photo by Joseph Vidal/Senate PRIB
MANILA, Philippines – Will she top the senatorial race for the 3rd time?
After vying for the vice presidency twice (in 2004 and 2010), Sen Loren Legarda is focused on winning her last term in the Senate.
Legarda was a top ABS-CBN news anchor before she joined politics in 1998. Upon the prodding of then President Fidel Ramos, she ran for senator as a member of Ramos' Lakas-NUCD, topping the senatorial polls.
In 2001, the senator was a critic of then President Joseph Estrada in his impeachment trial and Edsa 2. In 2004, she became the running mate of Estrada's best friend, Fernando Poe Jr. Legarda lost to Noli de Castro and filed an election protest, which was later dismissed.
Legarda again ran on the opposition slate in 2007 for a second Senate stint. She switched from Lakas to the Nationalist People's Coalition (NPC). She garnered 18.4 million votes, becoming the first female senator to top the race twice.
In 2010, she again sought the vice presidency, this time running with Sen Manny Villar of the Nacionalista Party. She lost to then Makati Mayor Jejomar Binay. In 2013, she is seeking reelection as a guest candidate of the ruling Liberal Party and Binay's United Nationalist Alliance (UNA).
Legarda rejected as unfair and false criticisms of turncoatism. She said she only joined two parties in her career: Lakas and the NPC.
"I think whoever says that has nothing more to say and does not do accurate research," Legarda told Rappler. "Every elections, coalitions vary. If you look at the coalitions of 2007, 2010, and 2013, they vary, too. Look at all the political parties, they coalesce and these are decisions of the party and not of the candidate."
Legarda added, "It's no longer an issue now."
As a lawmaker, Legarda is an advocate for the environment, women and indigenous peoples. She said she is proud of having authored most of the environmental laws, especially because these were cited by the United Nations as model legislation.
"Pollsters used to say in 1998, 'You will not win if you espouse the environment.' I topped the elections. In 2007, they said: 'Why are you doing climate change? You will not win your reelection.' I topped the elections," Legarda said. "All I'm saying is, you can follow all the advice and the pollsters, but sometimes you have to give the people what they need to know."
Watch Rappler's interview with Sen Legarda here: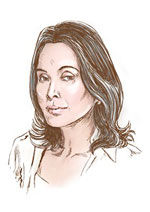 FAST FACTS
Political Party: Nationalist People's Coalition (NPC)
Age on Election Day: 53
Advocacies: environment, climate change adaptation and disaster risk reduction; rights of women and children; law, order and good governance; education; employment and entrepreneurship
Designation:
Chairperson, Senate Committees on Climate Change, Cultural Communities, and Foreign Relations
Chairperson, Legislative Oversight Committee on the Visiting Forces Agreement
Chairperson, Oversight Committee on Climate Change
Senate terms: Two (1998-2004, 2007-2013)
Votes and ranking in 2007 polls: 1st; 18,501,734 votes
Latest survey ranking: 1st, Pulse Asia September 2012 survey
PDAF released (2009-2012): P353,250,000
*Source: www.dbm.gov.ph
Education:
Studied national security administration at the National Defense College of the Philippines
Took up broadcast communications at the University of the Philippines, cum laude
Professional Background: Journalist, politician
Broadcast journalist (1980s-1998)
Bills passed in the Senate:
Expanded Senior Citizens Act of 2010 (principal author)
Climate Change Act of 2009 and its amendatory law (principal sponsor, author)
Magna Carta for Micro, Small and Medium Enterprises Act (principal sponsor, author)
Universal Newborn Hearing Screening and Intervention Act of 2009 (principal sponsor, co-author)
Solid Waste Management Act (principal sponsor, author)
Barangay Kabuhayan Act (principal sponsor, author)
Clean Air Act (author)
Anti-Violence against Women and Children Act (author)
Anti-Child Labor law (author)
Philippine Tropical Fabrics Law (author)
Agri-Agra Reform Credit Act (author)
Philippine Ear Research Institute Act (author)
Eid'ul Fitr Holiday Law (author)
Disaster Risk Reduction and Management Act of 2010 (co-sponsor)
Tourism Act of 2009 (co-sponsor and co-author)
Renewable Energy Act (co-author)
Magna Carta of Women (co-author)
Food and Drug Administration Act of 2009 (co-author)
Environmental Awareness Education Act (co-author)
University of the Philippines Charter of 2007 (co-author)
Bacolor Rehabilitation Council Act (co-sponsor)
The Overseas Absentee Voting Act of 2003 (co-author)
*Sources: www.senate.gov.ph, www.lorenlegarda.com.ph