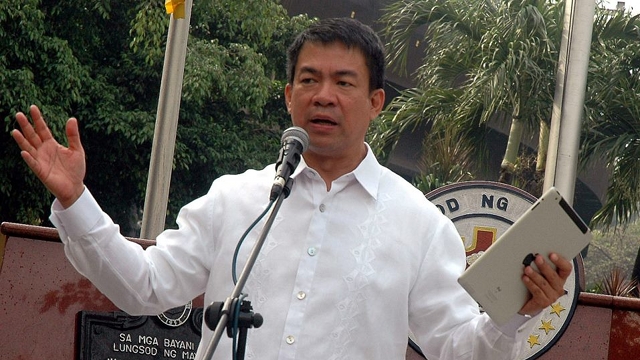 FULL TERM? Sen Koko Pimentel says he is running for reelection to get a full term after serving what he calls an "artificial term" of less than 2 years. File photo from Pimentel's Facebook page
MANILA, Philippines – Senator Aquilino Pimentel III is running for re-election after a term of just one year and 10 months.
Pimentel was proclaimed senator only in August 2011 after a protracted and bitter election protest against resigned Senator Juan Miguel Zubiri. Pimentel claimed Zubiri cheated him in 7 Mindanao provinces. The Senate Electoral Tribunal declared him the winner following Zubiri's resignation.
Both he and Zubiri hail from Northern Mindanao. Pimentel is from Cagayan de Oro, while Zubiri comes from Bukidnon. He ran for Cagayan de Oro mayor in 2001 but lost. Pimentel's sister, Gwendolyn, also ran for the Senate in 2010 under the Nacionalista Party banner but lost, too.
Pimentel made the campaign against election cheating his crusade. In 2011, he filed an electoral sabotage case against former President Gloria Macapagal-Arroyo, her husband Jose Miguel, former Commission on Elections Chairman Benjamin Abalos Sr and others over the 2007 polls.
Pimentel also launched the Kontra Pandaraya Movement to fight election fraud and other forms of cheating and scams.
His father, former Sen Aquilino "Nene" Pimentel Jr was, after all, a victim of poll fraud, too. The older Pimentel lost in the 1995 senatorial elections when his votes were allegedly credited to Juan Ponce Enrile in an operation that made the "dagdag-bawas" (vote padding and shaving) a household phrase. (Both Pimentel and Enrile ran with the opposition Koalisyon ng Nagkakaisang Pilipino in 2004.)
The young Pimentel caused a stir early on in the election season by bolting Vice President Jejomar Binay's United Nationalist Alliance (UNA) over its decision to include Zubiri in its senatorial slate despite his strong objection. Pimentel is instead running as a guest candidate of the Liberal Party-led administration coalition.
Still, Pimentel insists that he remains president of the Partido Demokratiko Pilipino-Lakas ng Bayan or PDP-Laban, the party that his father co-founded and is part of UNA. However, Binay has taken over his duties in what some pundits characterize as a coup against him.
"It's complicated," Pimentel describes his political status, which, in 2013, might have a bearing on whether he will finally get a full Senate term.
Watch Rappler's interview with Sen Pimentel here: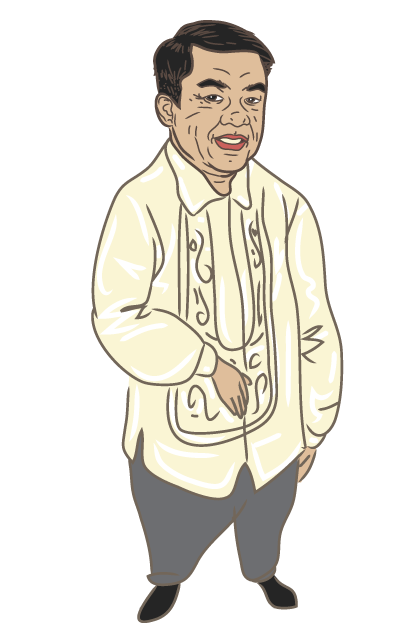 FAST FACTS
Political Party: Partido Demokratiko Pilipino-Lakas ng Bayan (PDP-Laban)
Age on Election Day: 49
Advocacies: Peace in Mindanao, electoral reforms, justice, local governments, youth, OFWs
Designation:
Chairman, Senate Committees on Electoral Reforms and People's Participation, and Games and Amusement
Chairman, Select Oversight Committee on Suffrage
Senate terms: One (August 2011-2013)
Votes and ranking in 2007 polls: 12th; 10,898,786 votes
Latest survey ranking: 6th-10th, Pulse Asia September 2012
Pork barrel released (2011-2012): P100,000,000
Source: www.dbm.gov.ph
Education:
Topped the Philippine bar (1990)
Took up law at the University of the Philippines (1990)
Studied mathematics at the Ateneo de Manila University (1985)
Professional Background: Lawyer, teacher, politician
Aquilino L. Pimentel III Law Office (2005-present)
Lecturer, How to Prepare for the Bar Examinations (1991-present)
Professor, FEU Institute of Law – La Salle Business School, UE College of Law (2007-2010)
Bills passed in the Senate:
Foster Care Act of 2010 (co-author)
*Source: www.senate.gov.ph