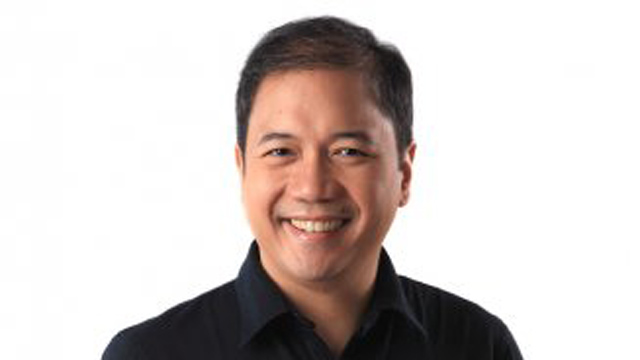 Jose de Venecia III. Photo courtesy of De Venecia's page on Facebook.
MANILA, Philippines - Jose "Joey" de Venecia III announced Monday, October 1, that he will drop out of the 2013 race for the Senate, leaving the United Nationalist Alliance (UNA) with one less candidate in its slate.
De Venecia said that he has decided not to run for the Senate to focus on his efforts in the BPO industry.
"Since I am a pioneer in the call center and broadband technology business, my direct involvement in these industries is necessary; which means that if I run for the Senate, I will have to delay these private sector initiatives until I finish my term in office," he said in a statement sent to Rappler.
"I have therefore decided not to run for the Senate in 2013. Instead, I will pursue these immediate business endeavors bringing investments and jobs to our country," De Venecia, son of former House Speaker Jose de Venecia Jr., said.
In so doing, I shall have achieved through business what I will only begin achieving through the Senate," De Venecia, who was supposedly included in the UNA slate, said.
He said that he has been "seriously reflecting" on his bid in the past month.
He also thanked the UNA leadership, particularly Vice President Jejomar Binay, Senate President Juan Ponce Enrile, and former President Joseph Estrada, for their support.
De Venecia, however, is not yet ruling out another Senate run.
"My time in the Philippine Senate will come. It is clear to me that public service is part of my life's mission. I will continue to work for the prosperity of as many Filipinos as possible and at the appropriate time in the future prepare myself for the Senate," he said.
De Venecia has been faring poorly in pre-election surveys. In the latest Pulse Asia survey on senatorial preference, he ranked 17-23, far from the so-called "magic 12."
De Venecia first ran for the Senate back in 2010, but was unsuccessful.
He first came into national consciousness as the whistleblower in the NBN-ZTE controversy. He is currently the executive vice president of PDP-Laban. - Rappler.com
---
More from #PHVote, Rappler's 2013 Election Coverage: