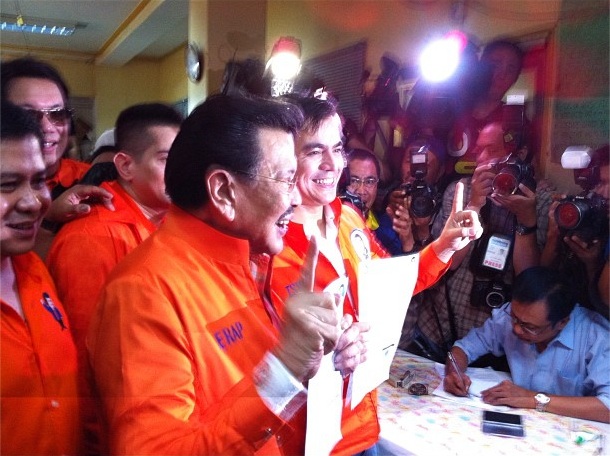 UNA'S MANILA BETS. Former President Joseph Estrada (L) and Manila Vice Mayor Isko Moreno (R) present their Certificates of Candidacy (COCs) for Manila mayor and vice mayor, respectively, to the media after filing at the Commission on Elections (Comelec) office in Arroceros, Manila, October 2, 2012. Photo by Ayee Macaraig.
MANILA, Philippines - The candidacy of former President Joseph Estrada for Manila mayor marks the first time in recent history that a deposed world leader will run for a lower public post in a bid to return to politics.

Estrada was ousted from the presidency in January 2001 through a people power revolt. In September 2007, he was sentenced to life imprisonment for plunder. But he was granted pardon a month after by then president Gloria Macapagal-Arroyo.

Estrada tried to reclaim his unfinished presidential term in 2010. But he lost -- as a second placer -- to Benigno Aquino III in that election.
On Tuesday, October 2, Estrada filed his certificate of candidacy as a mayoral bet in the city of Manila. He will slug it out with the incumbent mayor, Alfredo Lim.
History provides a long list of world leaders who were convicted months or years after they finished their terms.
But there are few who, like Estrada, were forced to leave their posts and face prosecution and conviction: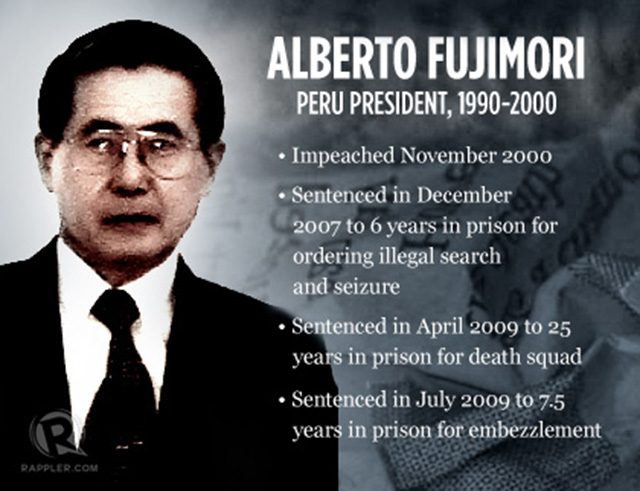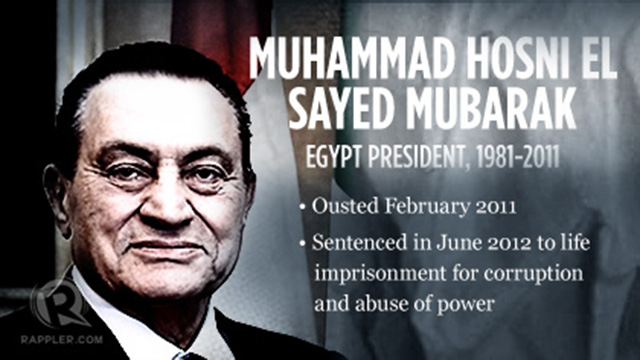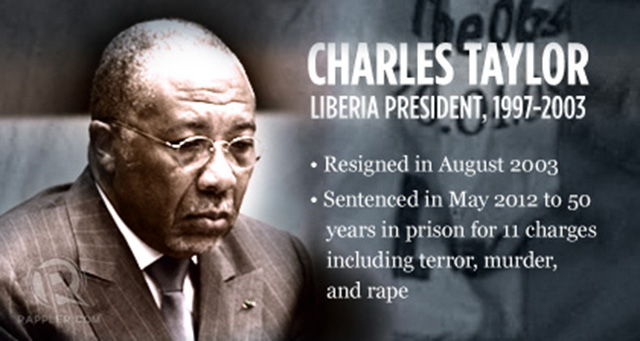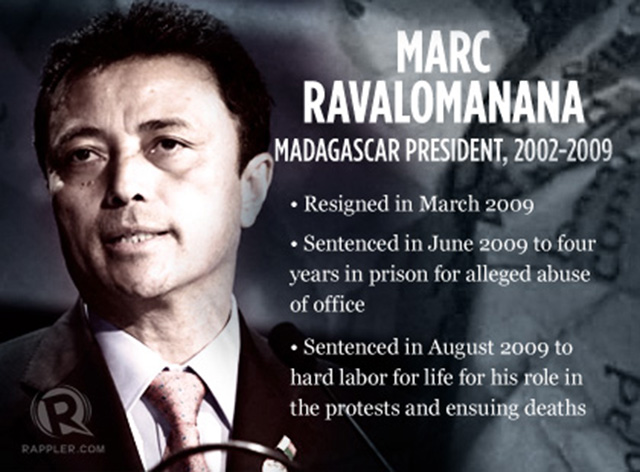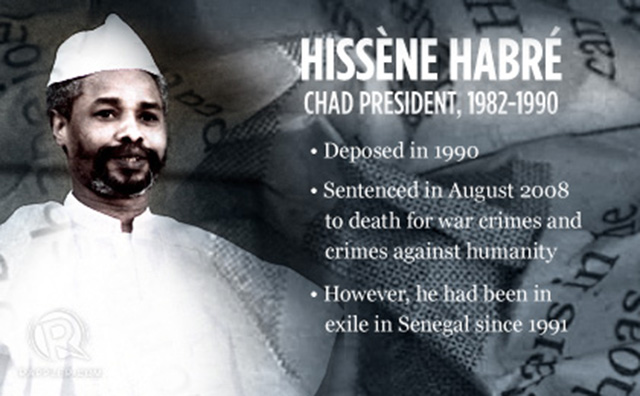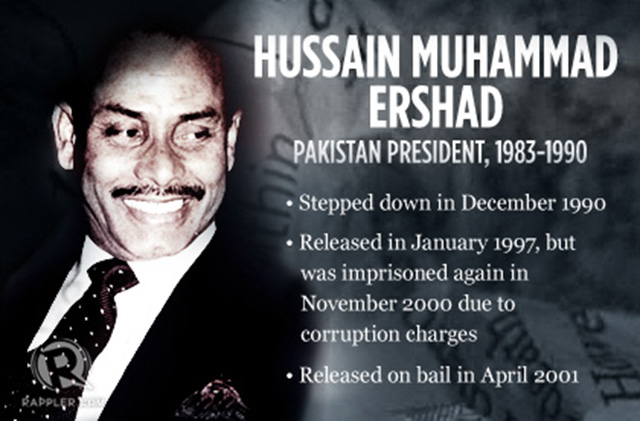 Unlike Estrada, however, not one of them ever attempted to return to public office. Most of them are serving their sentences, while one is in self-exile.
The closest resemblance to Estrada's case would be Pakistan's Ershad, who remained active in politics by occupying positions in various political parties after he was bailed out of jail. But unlike Estrada, he preferred not to run for public office again.
Thus if the 75-year-old Estrada wins in May 2013 he will have another date with history. - Rappler.com
Source: The News International
Photos from AFP, Facebook, and Wikimedia commons