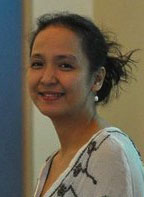 So you're a long-time voter, or a newly signed-up one, or maybe about to line up in the few remaining days of the registration. I have news for you: You can't just laze your political time away until Election Day.
If you care enough about your vote—and I suppose you do, because you bothered to register in the first place—then you have to start guarding it now.
In the months leading to October 31 (the last day of the two-year voters' registration), some political camps have been trying to mess with the voters' list in many localities. And many of them will continue doing so as long as the Commission on Elections (Comelec) hasn't finalized the list and sealed the precinct book of voters.
Says who? Mess with in what way?
Say the mercenaries who do dirty tricks for politicians, the organizers for local slates, and the candidates who've gotten wind of the backroom operations seemingly targeted at them.
I've come to know a number of them from nearly two decades of covering elections. And I have to say: Man, hand it to the political operatives—in the voters' list, they've seen a "potential" where most of us see just another necessary part of the exercise.
Bussing in flying registrants
Right now, when the Comelec is still accepting registrants, this is how they are, well, meddling with what should've otherwise been the natural increase in voters' population: hakot.
But we're not referring to the old practice of mindlessly bussing in flying registrants or actual supporters who only need transport assistance. This one is systematically calculating just enough number of people who can tilt the balance in just enough number of precincts, so as to make the influx of voters a bit less noticeable or suspicious.
This one—in fact, every other trick we will mention here—transcends party lines. It's not a monopoly of the administration, which we often demonize for exploiting the advantage of incumbency, nor of the opposition, which many assume become more ingenious due to the challenges of being the disadvantaged.
We received frantic text messages, for example, from the re-electionist Liberal Party mayor east of Metro Manila that his challenger was supposedly flooding the local Comelec office with "thousands" of new registrants from outside the city. We got reports, too, that the President's outgoing ally in a city south of the capital region, not too confident that the wife he's fielding stands a chance against her rival, had been bringing in residents from nearby towns of another province to register.
In other localities, I've gathered, the organizers of some challengers were quick enough to detect that the Comelec officials—mostly afraid of the incumbent mayor or congressman—were accommodating the unusually huge number of first-time voters the latter were sending. They were able to stop the hakot operations.
Those of you in political camps who are finding out about your rivals' special ops quite late, you have to act quickly if you want the flying registrants rejected by the local election offices. You only have until the second week of November to formally complain because on the 19th the Election Registration Board (ERB) will be deciding on which applications for registration to approve.
After November 19, the battle goes to the courts. Section 26 of Comelec Resolution 9149 says that any registered voter, representative of a political party, or the election officer herself can file a petition to have a registrant removed from the permanent list of voters. Their sworn affidavit must come with the name, address, and precinct number of the voter whose registration is being challenged, and a copy of the notification sent to the ERB and the challenged voter.
Complainants can do this until Feb. 1, 2013, and the courts are mandated to decide these cases within 10 days from filing.
By February 12, the Comelec will be posting the certified list of voters. Check if you've successfully weeded out the illegitimate voters out of the list. Or, if you're an ordinary voter not working for any politicians, check if you've been delisted without you knowing it.
Removing you from the list
Because the other dirty trick that political camps are resorting to is called that—delisting. It's the act of taking the names of a rival's supporters off the voters' list.
A few do it crudely, just delisting chunks of names from a few precincts; some do it more subtly, targeting a carefully computed percentage of names per precinct, so as not to alarm their rivals.
Some can be brutal about it, just having conniving local election officers delete your names on the list. Some at least have you transferred to some inconvenient precinct, and it will be up to you if you want to actually go there to cast your vote or just forego your right.
One thing you can do now—and not go hysterical in February in case you find your name missing—is to check with your local election office if your name is still listed, and in the precinct where you last voted (unless you've applied for a transfer).
You can also go to the Precinct Finder on the Comelec website and take a screenshot of your voter's identification details, as proof that as of a certain date, you were listed as the owner of this ID number in a specific precinct. I'm guessing that unless you commit some electoral crime or get convicted for some other misdeed or, God forbid, die, the disclaimer on the site won't apply to you: "This page is not meant to be the final say on who may or may not participate in the coming elections."
By April 13 you shall have received from Comelec your Voter's Information Sheet. They're required to send it to individual voters. If you don't receive yours, check with your local election officer. If you do get one—either by mail or through your eager-beaver barangay captain—bring it to the polls to be sure.
Substituting your deleted name
Another word about delisting: Some do that just to lessen the potential votes of a rival, and not really to increase their candidate's votes. But some maximize the operation and go the extent of replacing with their own supporters' names the cancelled names of their rival's voters. Delete and substitute, that's what operators call it.
The effect is similar to the dagdag-bawas, or vote shaving and padding, during canvassing—the rival's votes decrease while the principal's votes increase.
Wow, you'd probably say, how enterprising, how elaborate!
Well, the automation of the polls made it necessary, the operators say. Messing with the voters' list used to be optional operation, resorted to only by those who wanted all bases covered. It used to entail just the hakot work. Since 2010, however, it became the necessary trick because nobody knew how the PCOS machines would work exactly, and the canvassing was expected to be over before they could say, "Magic!"
So what's a cheat to do? Work on the first step of the process—before anything gets printed on some sacred paper and fed onto a program that only few have access to and transmitted through some waves that ballot snatchers of old would find very challenging to intercept. The voters' list.
What you can do
I'm not laying out on the table this ugly part of the registration to dishearten you. In fact, this is meant to encourage you to guard your vote this early, whether you are just a responsible citizen or an active supporter of any camp.
Because, haven't you noticed? The organized poll watchdogs don't watch the voters' list—which, as we've said, is what determines who gets to vote to begin with. Why watch the count when those whose votes are supposed to be counted are unable to cast their votes in the first place?
So what can you do? As an individual voter, as I suggested, you can check with Comelec if you're still on the list.
If you're from a political camp, send your watchers to the local Comelec offices from March 29 to April 13. During those two weeks, the poll offices will conduct inspection and verification of the precinct book of voters. This is that thick folder where the election inspectors (the teachers manning the polls) ask you to sign before you're handed your ballot, and to put a thumb mark across your name once you've voted.
In the two weeks before that, from March 14- 28, Comelec is mandated to send candidates' camps a notice that the book of voters will be open for inspection and verification.
Then, whether the parties will have bothered or not, the Comelec will seal the book of voters by April 13. (There was an instance, though, in 2007 when a congressional candidate in Bulacan got the local Comelec to tamper even with the sealed book of voters, but that's another story.)
So, dear fellow voters, keep the vigilance until you shall have reached the polling precinct on May 13 and found your name on the list posted outside the door, and actually fed your accomplished ballot onto the counting machine. Then you will embark on the next form of vote-watching. – Rappler.com
Miriam Grace A. Go helps direct Rappler's campaigns and elections coverage. She is co-author of the books Ambition, Destiny, Victory: Stories From A Presidential Election and How to Win An Election: Lessons From the Experts.
More on #PHVote, Rappler's coverage of the 2013 elections: