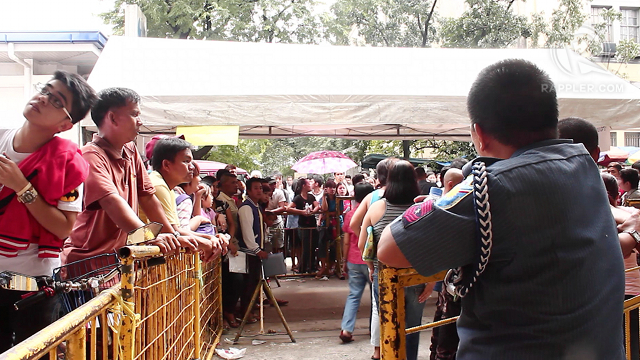 LAST DAY. Filipinos flock to Comelec on the last day of voters' registration. Photo by Franz Lopez
MANILA, Philippines – The Commission on Elections (Comelec) on Wednesday, October 31, held the last day of registration of voters for the 2013 elections.
Thousands of Filipinos rushed to their respective local Comelec offices to register. At the Comelec local office in Arroceros, Manila, tensions rose as the Comelec announced the closing of voters' registration at 5 pm, with many of them failing to meet the cut-off.
Some of them complained that the Comelec should have extended the registration, which was ongoing for around two years.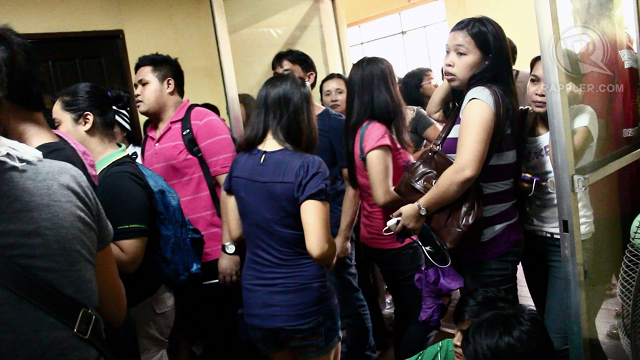 CUT-OFF. The Comelec allows only those who made it near the precinct by 3 pm to register. Photo by Franz Lopez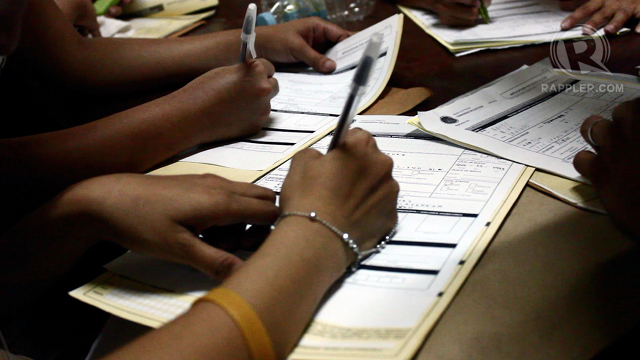 VOTERS' FORM. Filipinos do a mix of manual and automated registration for the 2013 elections. Photo by Franz Lopez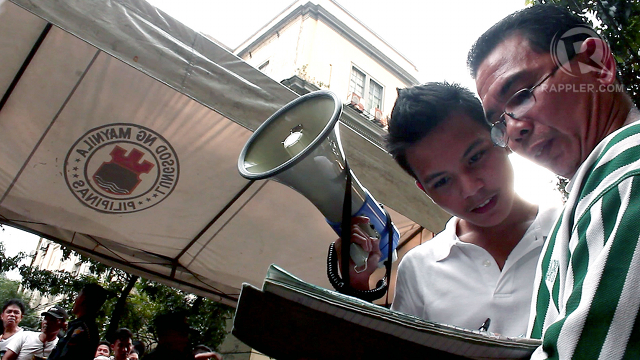 GUARDING LINES. Comelec personnel ensure an orderly voters' registration. Photo by Franz Lopez
Manila resident Febbi Ferman, for example, said she was not fully informed about the voters' registration. (Watch more in the video below.)
"Dapat mag-ano sila ng advertisement sa TV kapag nagbukas sila (ng registration), dahil hindi namin alam eh. Saka lang sila nag-advertise noong patapos na eh," Ferman said. (They should have come up with advertisements on TV when they opened the registration, because we didn't know it. They only advertised it when it was close to the deadline.)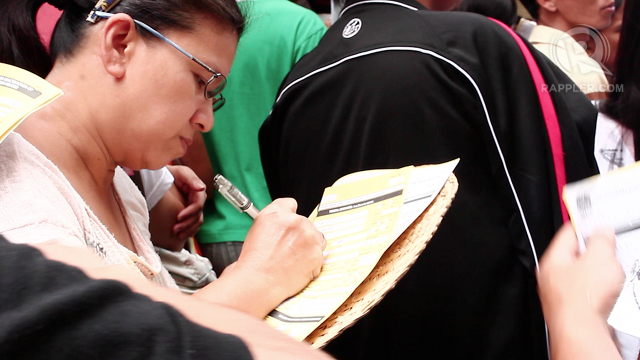 HUMID DAY. Registrants withstand the hot weather in Manila. Photo by Franz Lopez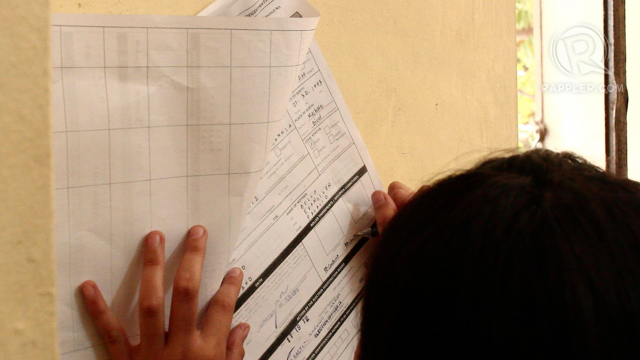 QUICK PROCESS. It normally takes less than an hour to register for the elections, but not on the jampacked last day. Photo by Franz Lopez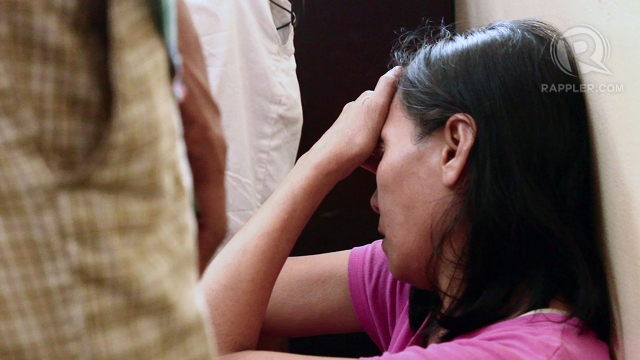 EXHAUSTED RESIDENT. On the last day of voters' registration, heat in Comelec precincts can be suffocating. Photo by Franz Lopez
Comelec Chair Sixto Brillantes Jr, however, said it is too late to complain. "I cannot solve the problems of the entire country now," Brillantes said in an interview with Rappler.
"We cannot solve it. It's too late. It's the fault of the people trying to register on the last day... It's not our fault, it's not your fault. It's just that we're ending the registration today," he said before he visited local Comelec offices to check the voters' registration. (Watch more in the video below.)
In a Thought Leaders piece for Rappler, Comelec spokesperson James Jimenez meanwhile expressed dismay over the "deadline beaters" for the 2013 elections.
"Despite this registration cycle being the most publicized ever, apparently some people still had no qualms claiming they weren't informed. For the record, the media – both traditional and social – contributed greatly to the effort to keep voter registration at the forefront of the popular consciousness," Jimenez said.
He added: "Today is the last day for the registration of voters. I can only hope that – given the experiences of the last couple of weeks – it might also be the first day that deadline beaters realize the error of their ways."
Fred Cantacio, a Manila resident, also said Filipinos should have learned their lesson. "Dapat maaga pa nag-register na para wala na silang hirap... Sa susunod na pa-register, before the deadline dapat nandoon na." (They should have registered early so they wouldn't find it difficult... Next time there's a registration, they should be there before the deadline.) – with reports from Franz Lopez/Rappler.com