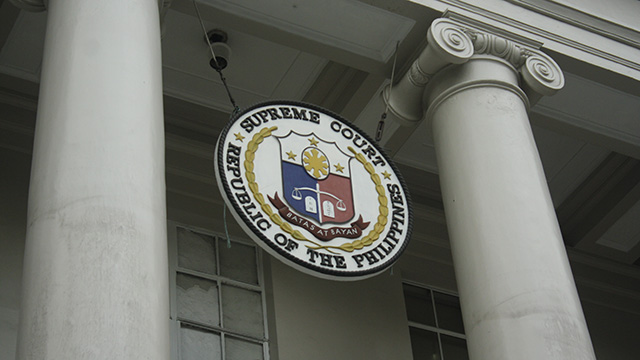 IMAGES ARE AS GOOD AS THE REAL THING. The SC said this rings true when it comes to ballots used in the automated elections.
MANILA, Philippines - The Supreme Court ruled that picture images of ballots are considered official ballots and could be used in determining the number of votes in election disputes.
In a decision dated Jan 22, 2013 but was made available only on Monday, February 4, the SC dismissed a petition filed by former Bureau of Internal Revenue Commissioner Liwayway Vinzons-Chato against the House of Representatives Electoral Tribunal (HRET).
In the said petition, Chato said the HRET lacked legal basis in directing the copying of ballots to be used in her electoral protest against Camarines Norte 2nd District Rep. Elmer Panotes. Chato lost by 3,882 votes to Panotes in the 2010 elections, who won with 51,878 votes. (The HRET proclaimed Panotes as the rightful winner in October 2012.)
Chato said that since the 2010 Automated Election System was paper-based, the official ballot is the paper ballot printed by the National Printing Office or the Bangko Sentral ng Pilipinas as stipulated in Republic Act 9369 or the Election Automation Law.
But the SC, in a decision penned by Justice Estela Perlas-Bernabe, said that RA 9369 defined "official ballot" as the "paper ballot, whether printed or generated by the technology applied, that faithfully captures or represents the votes cast" through the use of AES.
Hence, the images of the ballots in encrypted form are "digitized representations" of the ballots themselves.
The SC added that Chato erred in saying that an electronic document is supposed to only be generated by a virtual or paperless document, as it can also be "received, stored or retrieved electronically." In the case of the AES, the ballot's transmission to the precinct count optical scan or PCOS machine is an electronic process, so is the decryption of the images of the ballots.
Chato pointed out in her petition that a fax machine works in the same way that a PCOS machine scans the ballots--therefore, a facsimile transmission is the same as the pictures of the ballots. The SC disagreed; it said that, unlike in a facsimile transmission, there is a process of encryption and decryption in compact flash or CF cards.
The SC also said that even if the CF cards may have been tampered with, the HRET conducted a preliminary hearing in May 2011 where Chato failed to present sufficient proof that the integrity of the CF cards has been violated.
The SC also raised that it cannot overturn the HRET's findings because it will constitute into an "intrusion" into the latter's powers, as it is the only body constitutonally-mandated to resolve electoral disputes in positions in the lower house. - Rappler.com