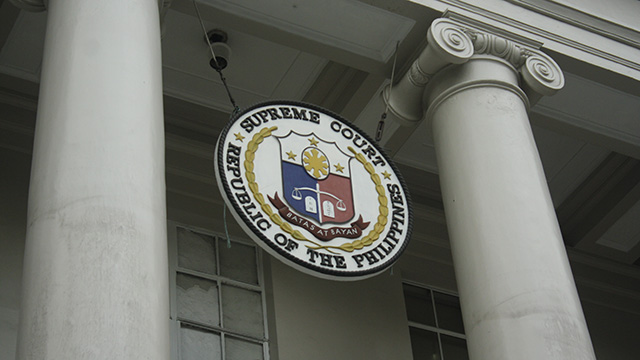 MANILA, Philippines - The Supreme Court dismissed on Tuesday, February 5 a petition filed by a senatorial candidate asking the High Court to compel Congress to pass a law prohibiting political dynasties.
The High Court dismissed the petition filed by senatorial hopeful Ricardo Penson. Penson, president and CEO of Ausphil Tollways Corp,, filed a petition on January 28 urging the High Court to require lawmakers to enact a law against political dynasties, as mandated in the 1987 Constitution.
The SC, in dismissing his petition, cited the same grounds it raised in junking a similar petition filed by businessman Louis Biraogo.
The SC, in its decision on January 8 in the Biraogo case, said that the prohibition of political dynasties requires an enabling law as stated in Sec.26, Article II of the Constitution.
The said provision specifies that "The State shall guarantee equal access to opportunities for public service and prohibit political dynasties as may be defined by law." - Rappler.com
Related stories: