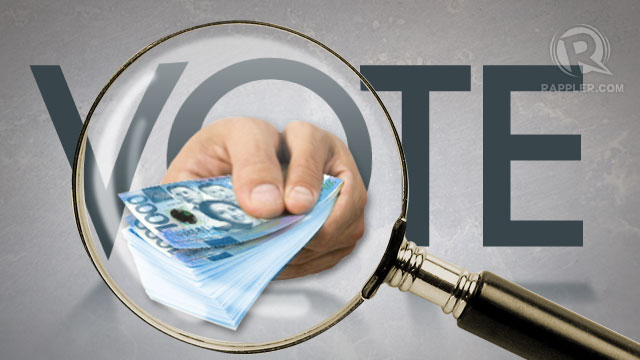 MANILA, Philippines – Facing opposition from broadcast giants, the Commission on Elections (Comelec) voted unanimously to keep the huge limits it imposed on political advertising.
Comelec Chair Sixto Brillantes Jr on Tuesday, February 5, said the poll body has issued a resolution to retain the airtime limits for candidates. In Resolution No. 9631, the Comelec kept the following propaganda limits:
For all national candidates, 120 minutes in all TV networks and 180 minutes in all radio stations

For all local candidates, 60 minutes in all TV networks and 90 minutes in all radio stations
(Read the amended resolution in full below)
The Comelec imposed the same limits in Resolution No. 9615, issued in January, which upheld the original intent of the Fair Elections Act.
The Comelec was also unanimous on this original resolution. "The dominant spirit was to level the playing field," said Rene Sarmiento, then a Comelec commissioner.
The Kapisanan ng mga Brodkaster ng Pilipinas (KBP) and GMA Network Inc, a non-KBP member, have formally opposed the airtime limits before the Comelec.
One of the biggest gainers in campaigns, the KBP said that by opposing the rule, they do not merely want to protect their businesses. "It's not all about money," said KBP president Herman Basbaño. (Watch more in the video below.)
Some candidates, however, have skirted the Comelec's airtime limits by getting featured in TV shows before the campaign period. Philippine laws do not prohibit premature campaigning.
Only last Saturday, February 2, the ABS-CBN drama program Maalaala Mo Kaya (MMK) featured the life story of Grace Poe, a senatorial candidate. Comelec Resolution No. 9615 prohibits candidates' biopics during the campaign period.
On Twitter, a netizen asked Brillantes about his take on "a senatoriable's life story now being featured on TV," in apparent reference to Poe's MMK feature. Brillantes, who lawyered for Poe's father, the late Fernando Poe Jr, minced no words.
In its Resolution No. 9631, the Comelec also kept the provision on the "right to reply"rule.
The Comelec, however, set a 48-period for a candidate or party to complain after an allegedly biased story is published or aired. The complainants may invoke the right to reply, a claim that the Comelec should review and send to the concerned news outlet within 48 hours.
The news outlet should submit its reply within 48 hours.
If a complainant believes his right to reply remained unaddressed, he or she may file the appropriate petition or complaint before the Comelec or its field offices.
In the new resolution, the Comelec also scrapped its rule that news outlets need the poll body's "prior approval" to interview candidates, to avoid having these interviews classified as election propaganda. The poll body said news outlets only need to give the Comelec "prior notice" or, if impossible, a notice sent within 24 hours after a related interview is published or aired.
The campaign period for national candidates begins on February 12. – Rappler.com