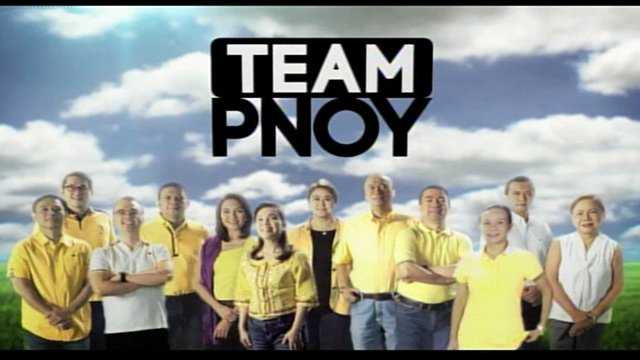 MANILA, Philippines - All 12 senatorial candidates of the administration slate will be at historic Plaza Miranda on the first day of the campaign season -- along with the President.
On Tuesday, February 5, Liberal Party (LP) Secretary General and Western Samar Rep Mel Senen Sarmiento said every member of their coalition Team PNoy, including their common candidates with the opposition United Nationalist Alliance (UNA), will be on stage with President Benigno Aquino III on Tuesday, February 12.
Senators Loren Legarda and Francis "Chiz" Escudero, as well as former Movie and Television Review and Classification Board chief Grace Poe -- all of whom are shared by both parties -- will not be with UNA in Cebu where the latter is holding its own proclamation rally.
"All candidates have been told by our campaign manager that this is a Team PNoy activity… In my knowledge, all of them will be there," said Sarmiento.
'Better for voters'
While LP campaign manager Sen Franklin Drilon has repeatedly said common candidates are expected not to go on sorties with UNA or appear on their stage, he also admitted there will be no penalties imposed upon them.
Read: Team PNoy or UNA? Lines drawn in proclamation
Sarmiento echoed Drilon saying where common candidates stand is ultimately their own choice, but their agreement to be with Aquino is in itself a commitment to his coalition.
"These parties, they signed the agreement by saying that 'we like what we are seeing now, with the things that the President is doing for the country, we like the economic growth that we are enjoying and we want to be a part of it, and we would like to support it, and we would like to support the agenda of the President so that in the next 3 years the President will be able to sustain the GDP growth that we are currently enjoying,'" he said.
"So what they signed is a partnership agreement for which they are bound to follow because they signed that particular document. We didn't force them to sign that document."
LP member and Quezon City Rep Jorge "Bolet" Banal also added that having the complete slate together will be good for voters, and will offer a clear distinction between the parties.
"Senator Drilon and the President themselves made it clear these are the ones they picked to continue the programs of the President… I think the lines have been drawn so I don't think there's any problem with that," he said.
"You don't want people to see you as benefiting from both camps. We want voters to be enlightened. They'll know who is just playing and their track record will speak for themselves."
Preparations ongoing
Sarmiento said the choice to hold their proclamation rally at Plaza Miranda was an easy one, because of its historic significance and its significance to the Liberal Party.
In 1971, Plaza Miranda was the site of an LP rally where two grenades were launched, killing 9 supporters. It has since served as the only site in the country where protests, rallies and assemblies may take place without a permit needed.
A week before the planned gathering, Sarmiento said they have already started coordinating with the city to ensure peace and order and to control traffic.
"We do not want also to disrupt traffic as much as possible. We don't want that to happen so when we sat down with the city officials of the City of Manila we appealed to them to come up with a traffic plan to ensure that the flow of traffic will continue to remain as smooth as possible," he said.
Also expected to be at the proclamation rally is Manila Mayor Alfredo Lim, and possibly some Filipino celebrities.
"There have been some (showbiz) volunteers, but ever since LP has always been simple and with whatever activity we opt for simplicity. But I guess we can't really control it if there are those who want to volunteer and say, 'I want to join the program," Sarmiento said.
The proclamation rally is expected to start at 4pm. - Rappler.com