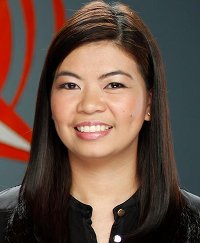 MANILA, Philippines - At face value, there's nothing extraordinary in the results of the new Pulse Asia survey. Re-electionist senators Loren Legarda and Francis "Chiz" Escudero remain the topnotchers. There are movements here and there, but changes are always expected.
Compare it, however, with the previous Pulse Asia survey conducted in November 2012, and you'll be in for a major surprise. Something big happened.

Escudero dropped 19.8 points. Legarda dropped 11.3 points. Sen Alan Cayetano dropped 11.2 points. Sen Aquilino "Koko" Pimentel III dropped 9.5 points. Sen Gringo Honasan dropped 8.1 points.

The only re-electionist who didn't suffer a beating is Sen Antonio Trillanes IV. He dropped 2.1 points, but it's insignificant considering the error margin of 2 points.
Pulse Asia president Ronald Holmes and chief research fellow Ana Tabunda cited lower fill-out rate as explanation. More and more voters are choosing fewer than the 12 candidates they are allowed to vote for.
It makes a case for widespread disillusionment among voters. "There's a lower fill-out rate, doubling of undecided or refused to name choice," said Holmes.

When they were surveyed in January, only a third of the voters (34 %) had a complete senatorial slate. Tabunda said voters have a mean and median of 8 candidates. Those who will not vote for any of the candidates represent 8.6% of voters.

In the November 2012 Pulse Asia survey, 39% of voters had a complete senatorial slate.

Only plausible explanation
But is there a lower fill-out rate?

One explanation could be the the events that happened during the survey period of Jan 19-30, 2013. Voters must have been turned off by the exposé on the Senate President's "cash gifts" to select senators amounting to P1.6 million each, and the drama that followed.

Only 4 senators did not receive those "gifts," which Senate President Juan Ponce Enrile drew from his office's savings from 2012: his critics Miriam Santiago, Alan Cayetano, Pia Cayetano, and Antonio Trillanes IV.
On January 23, the word war between Senate Minority Leader Alan Cayetano and Enrile turned really ugly when Cayetano sought an ethics probe on the Senate President. (Read: Enrile, Cayetano in ugly word war). This caused the resignation of Enrile's longtime chief of staff, Jessica "Gigi" Reyes, once romantically linked to him.
The latest survey of another polling firm, the Social Weather Stations (SWS), was conducted from January 17-19, and did not capture the height of the Senate drama.
The other major events within the survey period were related to the activities of the Commission on Elections, the probe on the alleged shootout in Quezon province and other shooting incidents, and the damage inflicted by a U.S. naval vessel to the Tubbataha reef among others.
Relatives suffer, too
Is it also coincidence that senatorial candidates related to incumbent senators suffered as much?
San Juan Rep JV Ejercito, half-brother of Senate Pro Tempore Jinggoy Estrada, dropped 13.5 points from the November 2012 survey. Cagayan Rep Juan "Jack" Ponce Enrile Jr, son of the Senate President, dropped 12.8 points. Former Las Piñas Rep Cynthia Villar, wife of Senator Manuel Villar Jr, dropped 13.1 points.
The exception is Aurora Rep Juan Edgardo "Sonny" Angara - son of Senator Edgardo Angara. He also dropped but not as significantly as the others - 3.7 points.
Even some former senators suffered. Former Senator Jamby Madrigal dropped 7.6 points. Former Sen Jun Magsaysay dropped 5 points. Former Sen Juan Miguel Zubiri dropped 2.9 points. The exception was former Sen Richard Gordon whose numbers increased a minimal 0.3 points.
Gainers
It is this massive plunge of the re-electionist candidates and their relatives that allowed vice-presidential daughter Nancy Binay to jump to Rank 4 in the survey.

Binay only gained 2 percentage points. It's statistically insignificant considering the error margin of the survey. But she is the only one in the Magic 12 who gained additional support.

The biggest gainer is independent candidate Grace Poe, who belongs to the administration ticket. She gained 6.2 percentage points. Presidential cousin Bam Aquino also gained 3.5 points.
The senatorial elections is 3 months away. With voter behavior this erratic, it could still be anyone's ballgame. - Rappler.com

Carmela Fonbuena co-authored two books on political advertisements in the Philippines: Spin and Sell and Selling Candidates. She studies political messaging and surveys.