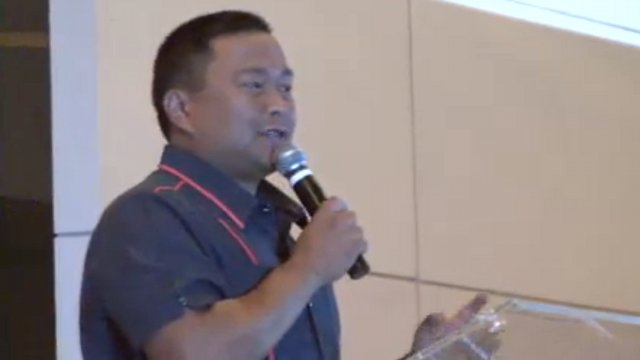 IF IT HELPS. Senatorial candidate JV Ejercito said he is pro legalization of marijuana if it helps the body. Screenshot by Natashya Gutierrez.
MANILA, Philippines - Would you legalize marijuana?
San Juan Rep JV Ejercito's answer made him the star of the show.
On Thursday, February 7, the United Nationalist Alliance candidate responded to the question during a senatorial forum, "The Rundown 2013," at the University of the Philippines in Diliman.
"If it will heal the body, why not?" he said.
The crowd, mostly college students from various universities, cheered upon hearing his answer.
And so did netizens on social media.
Here's what the Twitter world had to say:
How about you? Share your thoughts on legalizing marijuana in the comments section below. - Compiled by Natashya Gutierrez/Rappler.com