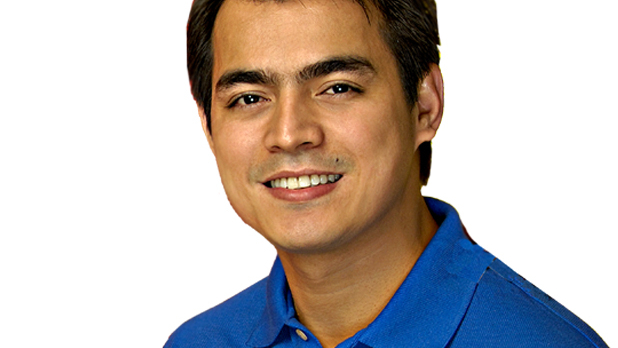 DEATH THREAT? Manila Vice Mayor Isko Moreno reports an alleged death threat made by Manila Mayor Alfredo Lim. Photo from the City of Manila's website
MANILA, Philippines - Vice Mayor Isko Moreno is asking the Commission on Elections (Comelec) to put the capital under its control, in a move to clip the powers of incumbent Manila Mayor Alfredo Lim over the police.
At a media forum Wednesday, February 20, Moreno, who was arrested, detained and later released by cops following a scuffle with some of them over the weekend, said he will formalize a petition to put Manila under Comelec control "to ensure that the police would not be used for political purposes."
Manila Councilor Marlon Lacson, who was among those arrested in Saturday's incident over alleged illegal gambling, supported the move, saying they want to stop Lim from using the police for his reelection.
"We want a preventive measure. Obviously, the police are being used," Lacson said. Councilor Ernesto Isip said Saturday's arrest was a "clear case of political harassment."
The Comelec is allowed by law to put an area under its control under the following condition: "when intense political rivalry between or among candidates, political factions or parties, or the presence of paramilitary forces, private armies or identifiable armed bands threaten to disrupt the holding of free, peaceful, honest, orderly and credible elections."
Once an area is under Comelec control, it is the poll body that takes over supervision of all national and local officials and employees, local government agencies, as well as military officers and men tasked to help in the conduct of elections in that area.
Moreno expressed fears that his arrest is a preview of what is going to happen in Manila as the campaign period heats up.
Lim, a decorated police officer and one-time director of the Western Police District and the National Bureau of Investigation, has denied ordering the police to arrest Moreno and the councilors. He however commended the cops for a job well done.
Lim's 'hipocrisy'
Moreno pointed out that as Manila mayor, Lim has "supervisory authority over the police." He added: "The mayor is the one recommending the district director. He conducts command conferences with the district directors. I even attended one meeting where the Mayor was also present," Moreno said.
Lim is up against former President Joseph Estrada—in a return bout of their political skirmish that began in the 1998 national race. Endorsed by former President Corazon Aquino then, Lim garnered only less than 10% of the votes cast for the presidency, one of the rare instances when the so-called Cory magic failed.
An inactive actor, Moreno is Estrada's running mate, while actor Lou Veloso, also an incumbent councilor is Lim's teammate. Lim and Veloso are running as Liberal Party candidates while Estrada and Moreno are running under the opposition United Nationalist Alliance banner.
During the forum, the councilors allied with Moreno decried Lim's hypocrisy in clamping down on bingo activities. They pointed out that when they were allied with Lim in the 2010 elections, bingo socials were also held for his benefit.
Describing the bingo activities as a way of gathering people and as a form of community service, Isip said bingo games in the 2010 elections were held with Lim's blessings. "If you will recall, it was our first time to automate the polls and we used the bingo activities to gather the people. We held those games for the benefit of Mayor Lim," Isip said. At the time, Isip was still allied with Lim.
Moreno said Lim has been selective in banning bingo socials, as he showed a memorandum dated January 17 and issued by Analyn Buan, chief of Manila City Hall's barangay bureau, asking barangay officials to help sell bingo cards for a bingo game that was held at the San Andres gym last February 14. The memo stated that the bingo event was "strongly endorsed by Mayor Lim." - Rappler.com