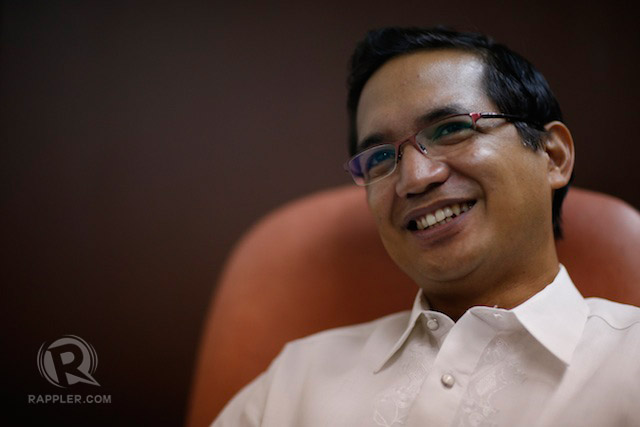 Bayan Muna Partylist Representative Teddy Casiño at his office at the House of Representatives. 18 Feb 2013, photo by John Javellana / Rappler.
MANILA, Philippines - In 2010, Representative Teodoro Casiño served as campaign manager for the senatorial campaigns of Bayan Muna representatives Liza Maza and Satur Ocampo.
Today, he calls his campaign for senator a challenge, an act of history. "It is the first time a progressive candidate, let's say from the left, is running for the Senate with a chance to win."
In this profile video by Rappler reporter Patricia Evangelista, Casiño, who calls himself the voice of the ordinary man, talks about elitists, elections, the armed revolution and the standards for justice when it comes to killing ordinary men. - Rappler.com
(Writing and editing by Patricia Evangelista. Video by Geric Cruz, Patricia Evangelista, John Javellana, Adrian Portugal and Dennese Victoria. Score "Pagbabago Para sa Karaniwang Tao" by Karl Ramirez.)
Read Teddy Casiño's comprehensive profile on Rappler.