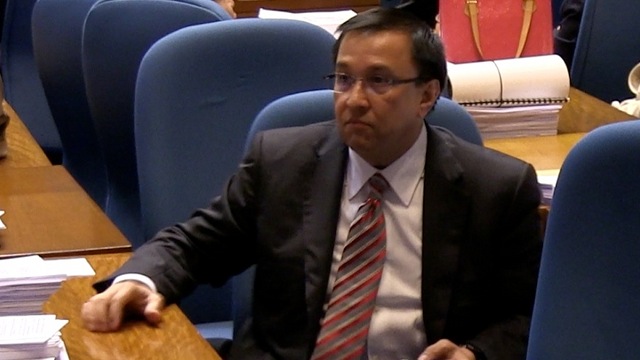 MANILA, Philippines - A series of bad news hit United Nationalist Alliance (UNA) senatorial candidate Jack Enrile since the beginning of the campaign on February 12. A former survey topnotcher, the son of Senate President Juan Ponce Enrile is out of the Magic 12 in the recent Social Weather Stations (SWS) survey.
But Enrile is not discouraged. "I shall prevail," he posted on his Twitter account @jackenrile on Friday, March 1. Enrile has been missing in UNA sorties lately, but he is expected to join his team in campaign rallies in Mindanao this weekend.
UNA has discredited the SWS survey. Vice President Jejomar Binay said he cannot believe the results.
Jack Enrile has been sliding down in the recent surveys, including in Pulse Asia. He has always benefited from his father's name, but recent controversies involving his father also dragged him down.
(Read Rappler's profile of Jack Enrile: Can Jack Enrile bury the past?)
Enrile was also junked by the Diocese of Bacolod City in its "Team Patay" campaign. Jack Enrile is one of 7 candidates that the diocese said voters should not elect because they voted in favor of the reproductive health law. His father is one of the rabid critics of the measure, but Jack voted in favor of it. (Read: JPE son votes in favor of RH bill)
He also tweeted his reaction to the move of the diocese. "Hunger kills much more than the RH bill," Enrile said.
Bacolod City is a part of the vote-rich province Negros Occidental. Interestingly, this is a province where Enrile's political party Nacionalist People's Coalition (NPC) is very strong. Watch Rappler's report on the local dynamics in Negros Oriental below:
- Rappler.com