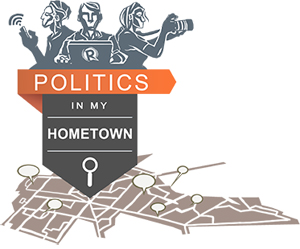 "Politics in My Hometown" is the reader's corner on #PHvote, a space for first-person accounts on how campaigns and elections, governance, and service delivery are in your locality. Send to phvote@rappler.com your 800-word essay, collection of photos, videos, or any medium through which you can best tell your story. A photo and note about yourself will be a good idea.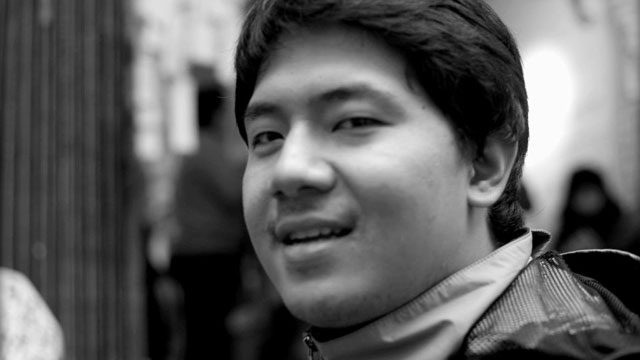 DAVAO CITY, Philippines – I was born and raised in Davao City – a place where crime, smoking, and the use of firecrackers are severely dealt with under local laws.
I grew up knowing only two family names that ruled my hometown – De Guzman and Duterte. While the former took over the city for three years during the turn of the millennium, the latter basically redefined the politics in Davao and has delivered its own brand of governance with an iron fist until this very day.
Through the years, the name Duterte has become a symbol of the city's status quo. This status quo signifies a sense of peace and a notion that nobody can escape the arm of the law. Any other name that runs against Duterte automatically identifies itself as standing for political renewal and change.
I'd like to believe that many Davaoñeos enjoy and are proud of the lawfulness in almost every corner of the city. Maintaining this situation seems to be the winning agenda during the elections. Most people in Davao have embraced the rule of the Dutertes even though some of their oppositionists would brand them as a political dynasty.
I saw this for myself. In the 2010 elections, I volunteered for the Parish Pastoral Council for Responsible Voting PPCRV as an election watcher. I assisted in a briefing on ballot testing in one of the smaller barangays of the city.
I took advantage of the opportunity to know and understand the voting attitudes of different groups of people. I politely asked one of the participants about his choices for the city elections.
"Siyempre kay Duterte pa rin ako. Lahat naman kami (Of course, I'm still for Duterte. We all are)," he confidently said.
Just before I asked him the reasons for his decision, he immediately added: "Palagay ko maayos naman ang lagay ng Davao. Duterte pa rin ang iboboto namin para walang lugar ang krimen dito. Yun ang isa pinakamalaking takot at problema namin (I think Davao is still in good hands. We are still voting for the Dutertes so that crime will have no place here. It is one of our biggest fears and problems)."
His answer echoed the sentiments of the other voters who attended the briefing. After that, I tried asking the same question of other people in different city sections. I got the same responses.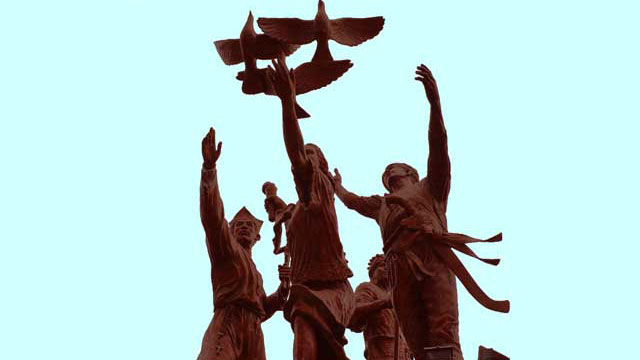 CITY HALL MARKER. Commemorative Monument of Peace and Unity. Photo by Kevin Terence Olmedo
It's fascinating how a hint of fear emerges as a major theme in the elections in my hometown. The stories that surface in many areas mirror social vulnerability. It affects the selection of leaders and, as a result, preserves Davao's status quo.
For instance, people have come to accept that the alleged summary executions attributed by some sectors to the alleged death squad of the city government are important in achieving quick justice.
Undoubtedly, a Duterte victory assures a platform of government that's centered on law and order. With that, the voters also give their approval to Duterte's code of maintaining an aggressive attitude in politics, heightening security measures, and reducing crime, but faintly overlooks the underlying causes of these social ills, such as the lack of welfare programs in some excluded pockets of the city.
Whether they go for Duterte or another candidate, I hope voters will overcome their perceived vulnerability and look at other platforms that are not crime-reactive, but are proactive and preventive and will champion the cause of Davaoñeos, especially those who live in the marginalized localities.
It seems the trend will continue to dominate the elections in my hometown in 2013. Peace and order will be stressed as key elements to win Davao, and its people will put their hopes again in the same institutions that some people in this country say have failed to protect them from social injustice. – Rappler.com
John Patrick Allanegui is a graduate student in sociology and anthropology of the Ateneo de Manila University.