MANILA, Philippines – There are more than 900 of them vying for the major elective posts this year, but women politicians are still overwhelmingly outnumbered by male rivals whose number runs to the thousands.
The Commission on Election's official list of candidates shows there are 907 women out of the total 4,678 candidates for the positions of senator, district representative, governor, city mayor, and municipal mayor in the May 13 elections.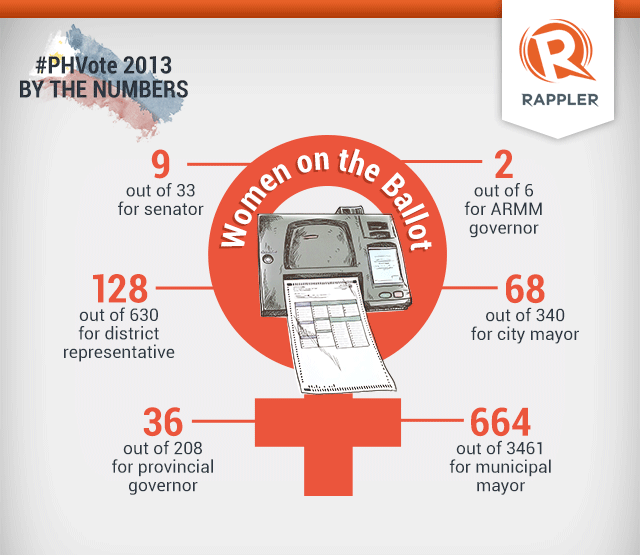 That is an average of one woman against 4 in the various races.
Whether women's place in elective offices is growing has yet to be established.
In terms of percentages, there appears to be a bigger share of women candidates for the Senate, for example. For 2013, women consist 27% of senatorial candidates – 9 out of 33.
In the elections before this, in 2010, the percentage of woman senatorial candidates was lower – 23% – but in nominal terms, there were more compared to this year – 14 women (out of 61 candidates).
In the last elections, two woman senators and 65 woman district representatives were elected. – Rappler.com