MANILA, Philippines – Let's call them the One Vote Club – they who will have the easiest campaign (or may not need to mount any campaign at all) because they will only need a vote each to win the elections.
The number of unopposed candidates for main local positions this year have increased from 2010, records from the Commission on Elections show.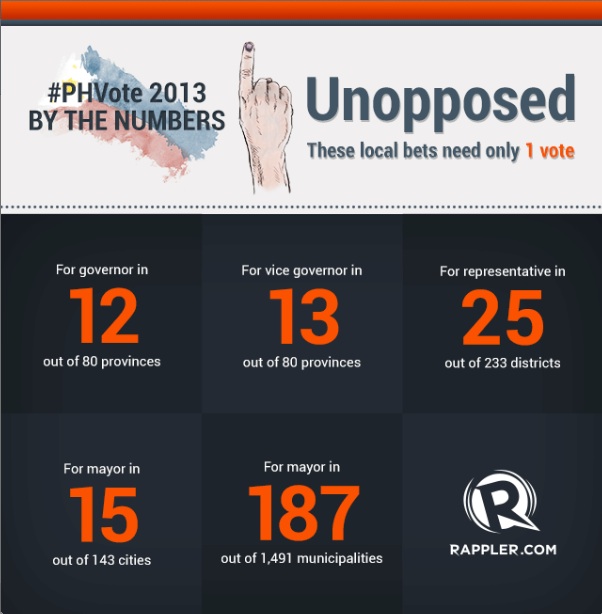 There are 12 gubernatorial candidates in 2013 who have no opponents, 4 times more than in the last elections (3 candidates). The number of vice gubernatorial aspirants, at 13, means it quadrupled from 3 in 2010.
Unopposed congressional bets almost doubled in number to 25, from 14 in 2010. City and municipal mayoral candidates also almost double to 202 this year, from 123 in the last elections. – Rappler.com