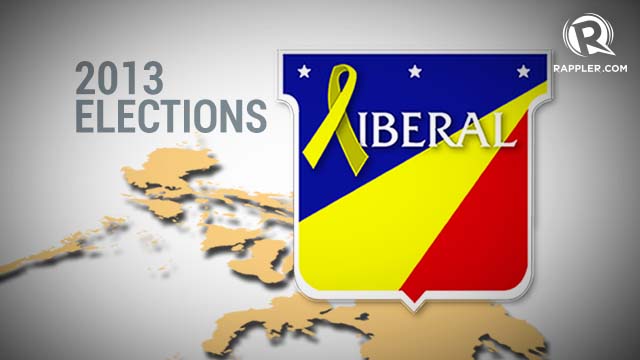 MANILA, Philippines – They are the impeached Chief Justice's first cousins, and they had slightly different sentiments during the time the Aquino administration was moving to oust Renato Corona in 2012.
For this year's elections, however, the Coronas of Tanauan City in Batangas will be under one banner – the President's Liberal Party (LP).

Alfredo "Fred" Corona is running for re-election as board member in the 3rd district of Batangas.
He was the mayor of Tanauan, who was unseated in 2006 after the poll body and the Supreme Court (at the time, Renato was already a justice) found his rival, Sonia Torres-Aquino (not related to man who would become President) as the rightful winner. Alfredo's father was a former mayor too.
Alfredo's daughter, Jhoanna Corona, is running for vice mayor of Tanauan, also under the LP.
During Renato's impeachment trial, Alfredo gave the impression that he was trying to distance from the controversy. He told a newspaper that the Chief Justice's family had moved to Manila when the latter was still in grade school and had rarely visited.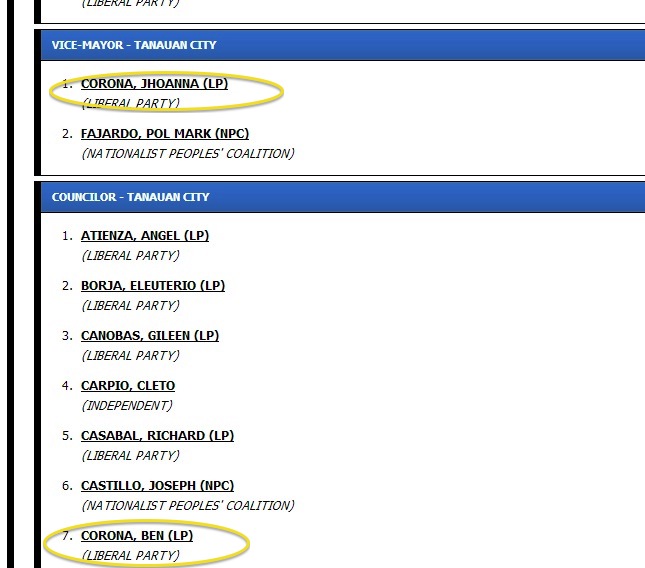 On the other hand, Alfredo's brother Benedicto "Ben" Corona, told the media at the time, that he was sad about the verdict on their cousin, citing politics. "Even if that happened (the conviction) we did not lose our respect for him. He fought for what he knows is right. Proof of this is that he did not resign," Benedicto told the Inquirer.
This year, Benedicto is running for councilor in Tanauan, also under LP. - Rappler