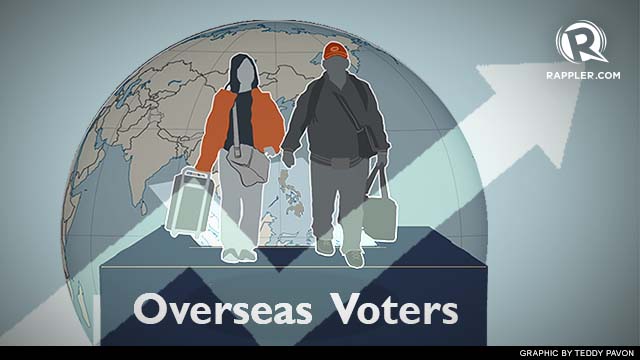 MANILA, Philippines – The number of Filipino overseas absentee voters (OAVs) registered for this year's midterm elections has nearly doubled since 2010.
According to the Commission on Elections' Committee on Overseas Absentee Voting (Comelec-COAV), there are 975,263 Filipinos outside the country who are eligible to vote. They include the 237,504 who were initially delisted by the poll body in December after they failed to vote for two consecutive elections but have since been reinstated.
Overseas voters can cast their ballots starting April 13 and until May 13, the election day in the Philippines. They are allowed to vote only in races, which this year include those for the Senate and the party list.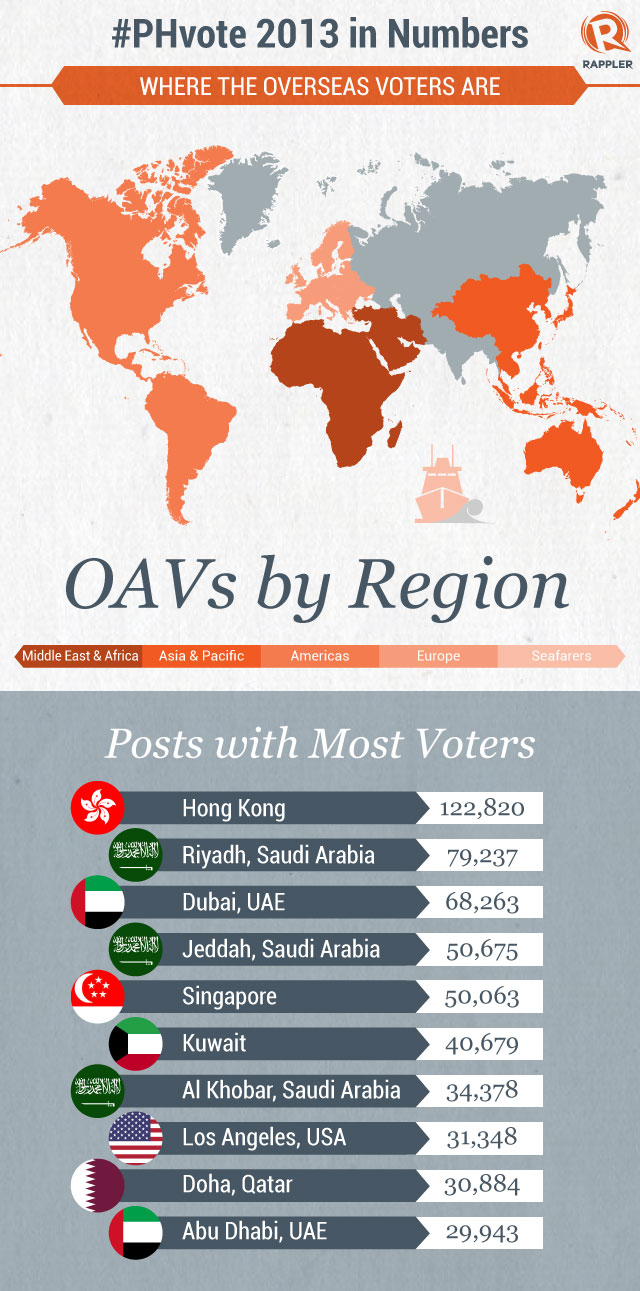 Almost 40% of the OAVs are concentrated in the Middle East, the region that has some of the most vote-rich posts.
Hong Kong, however, remains the post with the highest number of Filipino voters: 122,820, or 13 percent of the total registered OAV. The number is up from 95,355 in 2010.
Seven of these posts – Hong Kong, Riyadh, Dubai, Jeddah, Singapore, Kuwait, Abu Dhabi – will implement automated voting. In the 2010 elections, automated voting was implemented only in Hong Kong and Singapore. – Rappler.com