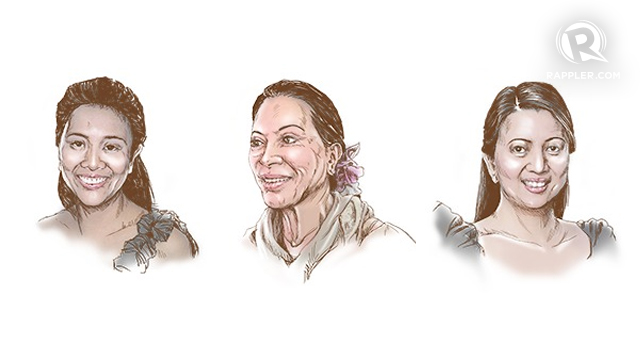 MANILA, Philippines – The opposition United Nationalist Alliance (UNA) is barnstorming the province of Leyte for two days starting Monday, April 9, and it cites a significance of the province other than having more than 1 million voters.
Citing data from the Commission on Elections, UNA said in a statement that this province in Eastern Visayas has the most number of women candidates for 2013. It is thus a fitting symbol for their legislative agenda that seeks to protect women and promote gender equality, it said.
UNA's first stop in Leyte will be Baybay City, where it is fielding a woman mayoral candidate, Marilou "Malot" Veloso-Galenzoga, against another woman, re-electionist Mayor Carmen Loreto-Cari of the administration's Liberal Party (LP).
In an earlier article, Rappler counted at least 907 women running for various positions in the May 2013 elections. That is an average of one woman against 4 in the races for major local positions.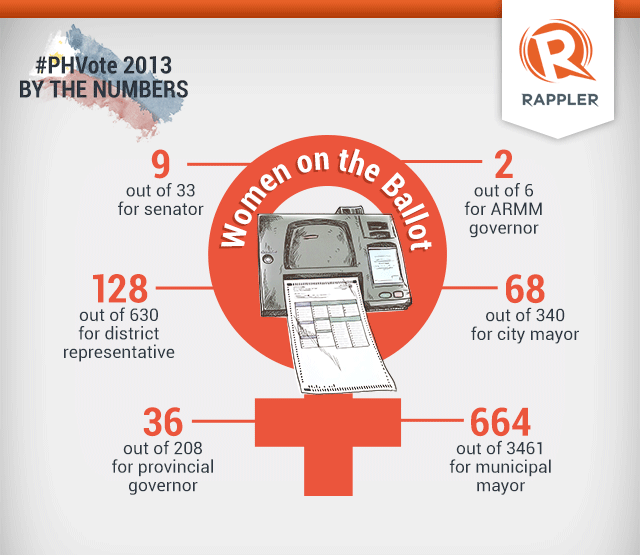 In terms of percentages, there appears to be a bigger share of women candidates for the Senate, for example. For 2013, women consist 27 percent of senatorial candidates or 9 out of 33, compared to 23 percent or 14 out of 61 in the last elections.
UNA senatorial bet Tingting Cojuangco said fielding more woman candidates is a necessary first step to empowering the sector: "Decades ago, the suggestion of such participation would be have been immediately dismissed. Women comprise more than half of the bureaucracy, but we should also be able to present the electorate with more good women to support."
Her fellow candidate Mitos Magsaysay said much has to be done beyond getting women elected to public office: "For while Filipina women play important roles in the economic, political, and social aspects of our society and enjoy greater equality than in many other countries, including in South East Asia, we still face the undeniable reality of exploitation of women, of battered wives, economically disadvantaged women and exploited migrant workers."
Another candidate, Nancy Binay, said her father, the Vice President who used to be mayor of Makati, had observed that women seem to make better mayors than men. - Rappler.com