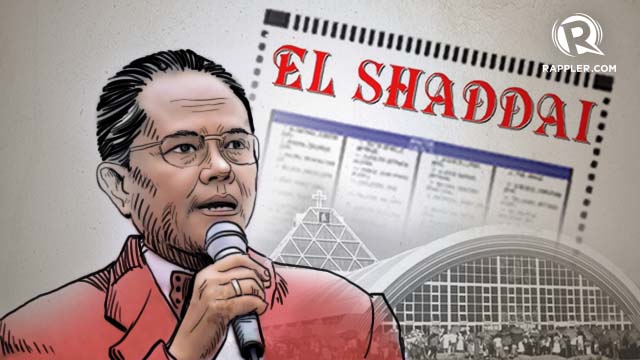 MANILA, Philippines - The Catholic charismatic El Shaddai Movement endorsed 6 senatorial candidates on Saturday evening, April 13, at a prayer service in Amvel City, Paranaque.
Ed Malay, a member of the "discerning committee" of the White Vote Movement, confirmed to Rappler the names of 3 senatorial bets each from the administration Team PNoy and the opposition United Nationalist Alliance (UNA).
Malay said the charismatic group will endorse the following from Team PNoy:
Cynthia Villar
Aquilino "Koko" Pimentel III
Antonio "Sonny" Trillanes IV
Among the UNA candidates, El Shaddai will support:
Gringo Honasan
Mitos Magsaysay
JV Ejercito
El Shaddai's picks are the same candidates in the "Team Buhay" campaign launched by the Diocese of Bacolod City to support candidates who junked the Reproductive Health law, which the Catholic Church vigorously opposed.
Founded by television evangelist Mike Velarde, El Shaddai is the biggest Catholic Charismatic movement in the country and claims to have a base of 5 to 6 million voters. It is making the endorsement through the White Vote Movement, a coalition of Catholic groups which attempts to influence votes of Catholic families. - with reports from Jerald Uy/Rappler.com