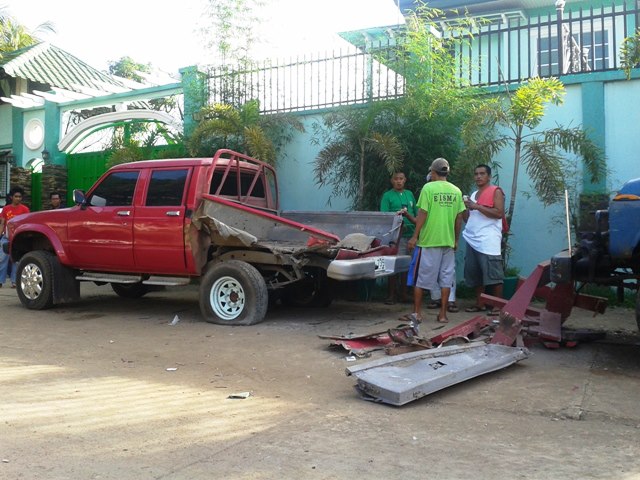 POST-BLAST. The vice mayor's house the morning after the explosion. Photo by Richard Falcatan/Rappler.com
BASILAN, Philippines – Two explosions were reported in Lamitan City on the night of Thursday, April 18, including one in front of the house of Vice Mayor Arleigh Eisma.
There were no casualties.
Sr Supt Mario Dapilloza, Basilan provincial police director, said alleged improvised explosive devices simultaneously went off at around 9 p.m. in two locations:
Barangay Maganda, Aguinaldo Street, in front of the vice mayor's house;
Barangay Colonia, in front of the Catholic chapel.
Eisma is one of the 5 mayoral candidates in the May elections.
The police and the Philippine Army's 32nd Infantry Brigade conducted post-blast investigation. The case is being handled by SPO4 Eleazar Tani of the Lamitan city police. – Richard Falcatan/Rappler.com