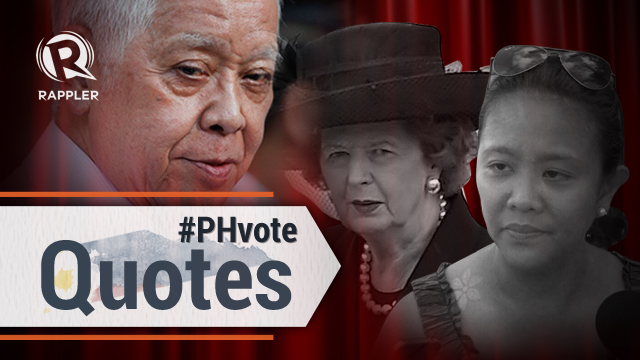 MANILA, Philippines – It was a decision that nearly made the election chief cry and quit.
The Supreme Court's game-changing ruling on airtime limits for political ads unleashed a dramatic episode with Commission on Elections Chairman Sixto Brillantes Jr and his reforms front and center.
Brillantes keeps the country in suspense, saying he will make up his mind on his possible resignation next week. Religious groups also keep candidates hanging as they announce their chosen ones in installments.
With all the drama, Vice President Jejomar Binay still finds time for humor, cracking a joke about his daughter that set social media on fire.
Drama, comedy or both? Here are the #PHvote quotes of the week.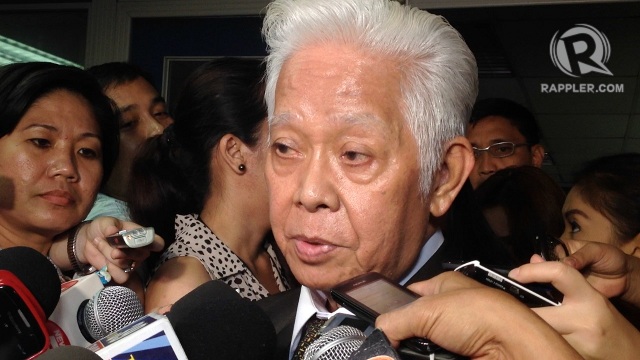 TURNING EMOTIONAL. Comelec Chairman Sixto Brillantes Jr delivers the week's most dramatic lines as he considers resigning over Supreme Court decisions against the poll body. Photo by Rappler/Paterno Esmaquel II
Mood meter: Disappointed
"With this series of decisions coming from the Supreme Court – TRO, status quo ante – sabi ko, para namang lumalabas na parang sila na ang nagpapatakbo ng eleksyon. Akala ko ba kami?"
(With this series of decisions coming from the Supreme Court, TRO, status quo ante, I said it looks like they are the ones running the elections. I thought it was us?)
- Comelec Chairman Sixto Brillantes Jr, on the Supreme Court temporary restraining order (TRO) on the implementation of the airtime limits. Brillantes said he is considering resigning because of the court decisions against the poll body.
"I think he will see that the country needs him to chair the Comelec at this crucial period …. Think about it more soberly and less emotionally."
- President Benigno Aquino III, in a press conference, seeks to appease Brillantes and convince him to stay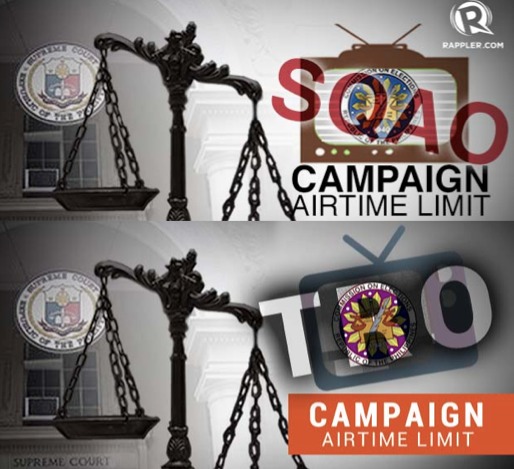 TRO or status quo what?
"I assumed wrongly, that the SC was issuing a SQAO. That later the SC issued a TRO is certainly beyond my control. I apologize for the confusion and the error, the mistake is mine."
- Supreme Court Public Information Office head Theodore Te, after the Supreme Court clarified that it issued a TRO , not a status quo ante order, on the Comelec airtime limits
"It's just a matter of terminology."
- Lawyer Marlon Manuel saying that there is hardly a difference between the two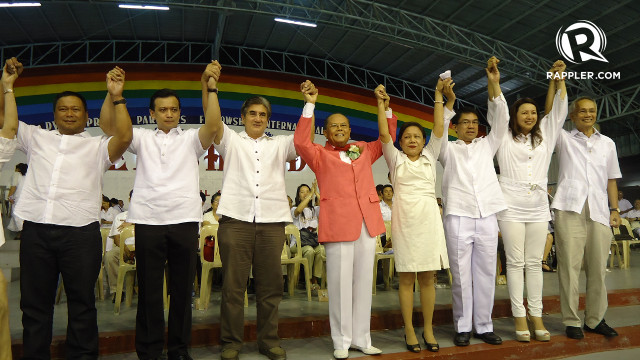 'Pompyang and fishballs'
"Hindi dapat paghiwalayin ang pinagsama ng Diyos. Ang lalaki at babae ay para sa isa't isa. Kung babae at babae, pompyang ang tawag doon. Kung parehong lalaki naman, fishballs.'"
(What God put together no one must separate. A man and a woman are meant for each other. If it's a woman and a woman, that's called cymbals. If it's both male, fishballs.)
- El Shaddai leader Mike Velarde, explaining why the White Vote Movement is endorsing candidates who are against same-sex marriage. The group endorsed its first batch of 6 senatorial bets last weekend.
"When the Church endorses candidates in political elections, she always ends up as a loser. The endorsed candidate may win in the votes but the Church never wins with him."
- Lingayen-Dagupan Archbishop Socrates Villegas comments on religious endorsements in a pastoral letter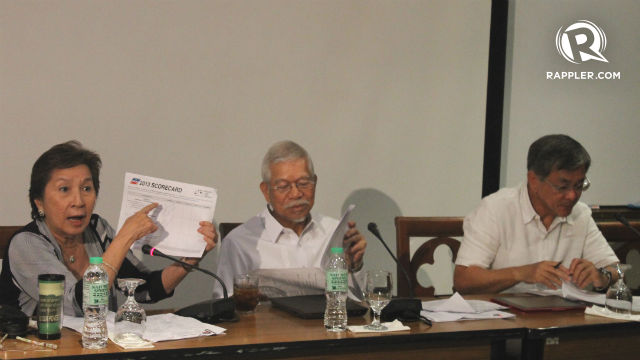 NOT CONVINCED. Economist Winnie Monsod rejects politicians' defense that political dynasties can be "good" if they perform and serve well. Photo by Rappler/Julianne Leybag
No spinning dynasties
"You cannot say there are good dynasties and bad [dynasties]. It's against the Constitution!"
- Economics professor Winnie Monsod on why the Movement for Good Governance views political dynasties as a major criterion in rating candidates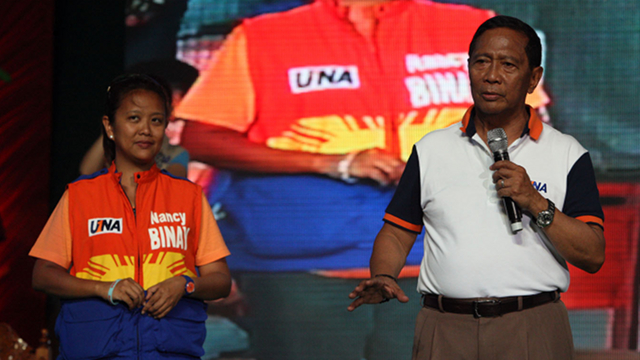 PROUD PATRIARCH. Vice President Jejomar Binay compares his daughter, Nancy, to Margaret Thatcher, saying like Britain's Iron Lady, she is the mother of twins. File photo courtesy of UNA Media Bureau
Mothers of twins
"Si Nancy Binay pala katulad ni Margaret Thatcher. Nakita ko kasi 'yung dalawa kong apo na nandoon, twins. I've seen on TV. Ang anak pala ni Margaret Thatcher twins."
(Nancy Binay is like Margaret Thatcher. I saw my grandchildren there, they are twins. I've seen on TV that Margaret Thatcher is the mother of twins.)
- Vice President Jejomar Binay on his daughter, senatorial bet Nancy Binay, and the late British Prime Minister Margaret Thatcher
"The Iron Lady and the Flat Iron Lady. Don't get me wrong. The previous punchline may have sounded condescending but it was not my intention to be mean or biased. So let me categorically state that I have nothing, absolutely nothing personal against … flat irons."
- Humor blogger The Professional Heckler, reacting to Binay's joke
- compiled by Ayee Macaraig / Rappler.com