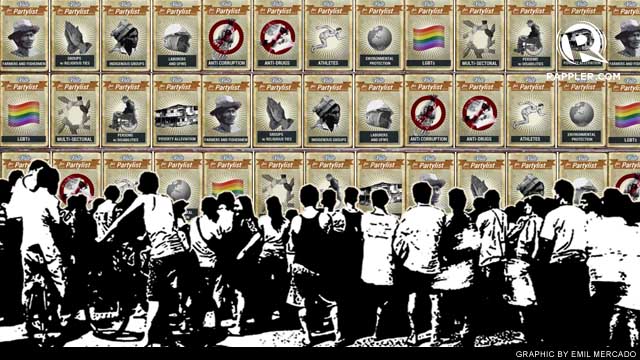 MANILA, Philippines – The Commission on Elections (Comelec) has allowed 3 more party-list groups to run in the midterm elections, poll chief Sixto Brillantes Jr announced Thursday, May 9.
In an en banc meeting on Thursday, the Comelec accredited the groups 1-Utak, Pacyaw, and Pasang Masda based on the Supreme Court's new criteria for party-list groups.
This brings to 124 the number of party-list groups that voters can choose from. (Check Rappler's primer: Which party-list group best represents you?)
On Monday, May 6, the Comelec accredited 24 groups that it previously disqualified. These groups ran to the Supreme Court and got included in the ballot.
The poll body, on the other hand, junked 12 party-list groups. The most prominent group on the list was Mikey Arroyo's Ang Galing Pinoy. – Rappler.com