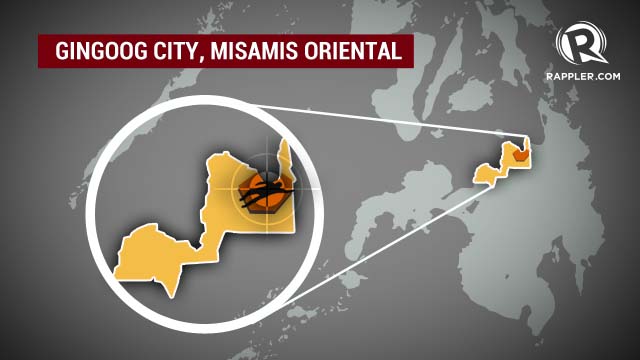 DAVAO CITY, Philippines - Three members of the Philippine Marines were wounded in a shootout with suspected communist rebels in their stronghold of Gingoog, Misamis Oriental on Saturday, May 11, a military official said.
The soldiers -- accompanied by policemen -- encountered an undetermined number of alleged New People's Army guerrillas around 6.45 am near barangay Lawit, according to Col Leopoldo Galon Jr, chief of the AFP's 5th Civil Relations Group.
Galon said that a firefight then ensued for about ten minutes and one of the rebels was killed, although that information could not be confirmed as of posting time.
The wounded government troops were immediately brought to the hospital in Gingoog, where only two days ago another Marine was injured in a similar encounter with guerrillas.
The security forces were patrolling the area to clear the path for Commission on Elections inspectors to deliver precinct count optical scan (PCOS) machines to the area ahead of Monday's mid-term elections.
A total of 3 companies have so far been deployed to strengthen security in Gingoog, after two people died and Mayor Ruthie Guingona was hurt in an NPA ambush on April 20.
National Democratic Front-Mindanao spokesman Jorge Madlos apologized for the incident but claimed that the guerilla fighters fired in self-defense after Guingona's convoy allegedly rammed the checkpoint manned by the rebels. - Rappler.com
Visit #PHvote, Rappler's coverage of the 2013 Philippine elections.

Get to know the candidates through our comprehensive profile pages and help spread the word about these candidates by answering our poll.
Check out our fun timeline to find interesting trivia on the candidates.
Help us monitor violence & vote buying! Report them through #VoteWatch and our tool will automatically map your report.
Share this page and pledge to #votesmart by clicking on the button below.