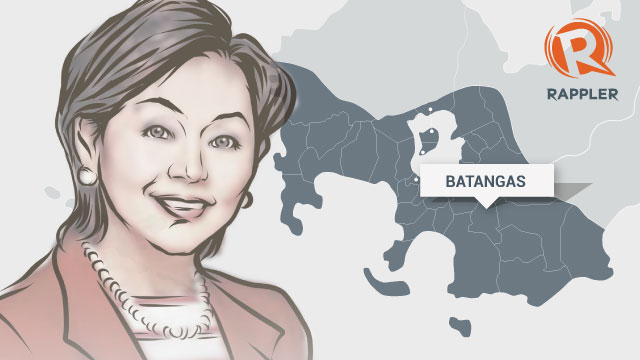 BATANGAS, Philippines (2nd UPDATE) - The Star for All Seasons did it again.
Incumbent Gov Vilma Santos-Recto of the Liberal Party (LP) was proclaimed governor of Batangas on Wednesday, May 15 at the Batangas Provincial Capitol.
The final proclamation was also attended by Sen Ralph Recto and was headed by provincial election supervisor Atty Gloria Ramos-Petallo.
Even if the former movie star gets zero votes from the 8 remaining towns that have yet to transmitt their results, Vilma would still win by a clear margin.
In her speech, the newly-proclaimed governor expressed thanks to all Batangueños for giving her another three years in office, her final term as the province's head.
Vilma won her 3rd re-election bid as governor of Batangas over two independent candidates, Marcos Mandanas Sr and Praxedes Bustamante.
Mandanas was Vilma's political contender for the gubernatorial post in both the 2007 and the 2010 elections.
The Star for All Seasons was proclaimed together with running mate Vice Gov Mark Leviste.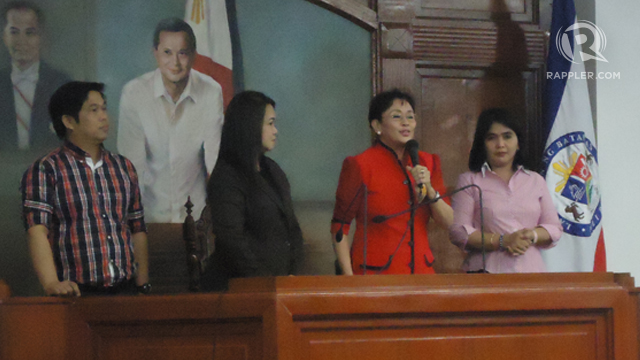 WINNER. Vilma Santos-Recto wins her 3rd re-election bid as governor of Batangas. Josa Salazar/Rappler
Provisional proclamation
Vilma was also provisionally proclaimed as winner on the night of Tuesday, May 14 by the provincial board of canvassers (BOCs).
The document provided by the BOCs to Rappler showed that Vilma received 442,440 votes prior to the provisional proclamation. It was the same file flashed to the public during the canvassing.
In Rappler's early election results, with 69% of election returns transmitted nationwide on the day of provisional proclamation, Vilma had 659,809 votes, with a lead of 618,139 votes over Mandanas.
The new Comelec rule promulgated Tuesday, May 14 allows regional offices to decide to disregard uncanvassed votes as long as the winning candidate's lead is enough to secure his/her win.
The province of Batangas is divided into 4 districts, with over 1.4 million registered voters during the mid-term polls held Monday, May 13.
With a considerable voter population, Batangas was the first province visited by the Team PNoy coalition during the start of the national campaign for the 2013 polls. - with a report from Rappler Ambassador Josa Salazar/Rappler.com