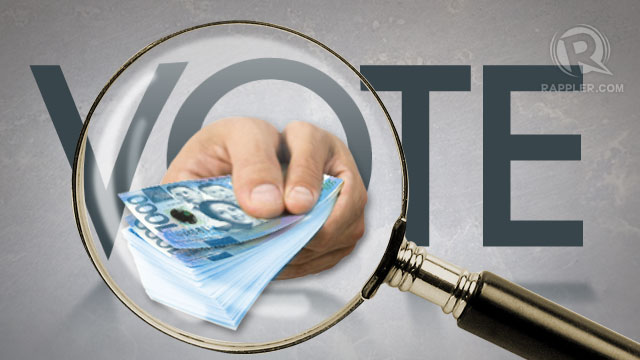 COTABATO CITY, Philippines -- On the last day before the mid-term elections, barangay captains are fetching at least P100,000 and family heads around P2,500 to deliver votes in Maguindanao's 2nd district.
The bidding is increasing as political operators are working hard on the ground, a well-informed source told Rappler on condition of anonymity on Sunday, May 12.
And the vote-buying will increase as it gets closer to election day, the source added, based on his assessment of the district he is helping to monitor.
"That will be worsen tonight, I couldn't imagine this province will change, look both camps is engaged in vote buying with this huge amount of money", he stressed.
(Read: Maguindanao: Last day of campaign)
Maguindanao's main national road was on Saturday crowded by hundreds of residents gathered in front of political clan candidates, waiting for instructions.
Of the province's 12 congressional aspirants, 8 are in the 2nd district, newly created by the Commission on Elections for the 2013 polls. - Rappler.com
Visit #PHvote, Rappler's coverage of the 2013 Philippine elections.

Get to know the candidates through our comprehensive profile pages and help spread the word about these candidates by answering our poll.
Share this page and pledge to #votesmart by clicking on the button below.