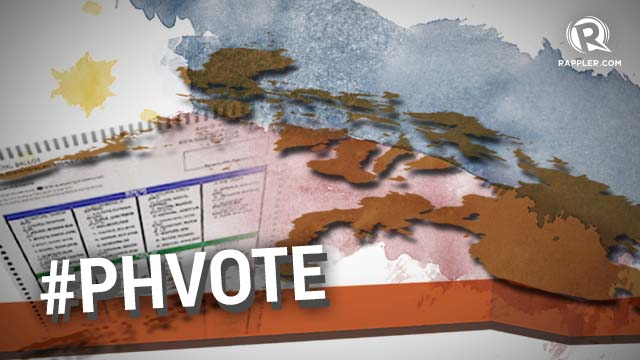 MANILA, Philippines - With only twelve hours left for the polls to open in the Philippines, incidents of election-related violence and vote-buying are picking up as candidates race to secure support from voters.
Sunday, May 12 started with just a sprinkle of incidents, but in the afternoon a succession of reports started coming in about deaths related to the 2013 mid-term elections, bringing the total since the campaign started in January to over 50, according to Rappler's provisional tally.
Here are a few of the most relevant incidents:
In other news:
Rep Manny Pacquiao's lawyers filed a complaint against a barangay chairman -- an ally of the boxing champion's political rival in General Santos -- of vote-buying
Hours after the implementation of the liquor ban by the Commission on Elections (Comelec) on the stroke of midnight, at least 136 people have already been arrested for violating the prohibition, according to the Philippine National Police
Foreign observers will be monitoring the polls in Pampanga, a designated hotspot
Three Catholic bishops -- CBCP president Archbishop Jose Palma, retired Manila Archbishop Gaudencio Rosales, and retired Lingayen-Dagupan Archbishop Oscar Cruz -- will not be able to cast their votes because of deactivation of their voter's registration
Quezon City is scrambling to distribute election materials to precincts due to a lack of coordination between teachers, police, drivers and Comelec
The elections will push through in Polomok, South Cotabato despite the alleged irregularities after it was found that a package of official ballots weighed less than what was indicated
Unidentified armed men kidnapped a female radio broadcaster in Candelaria, Quezon
The New People's Army released a policeman and a soldier separately seized over two weeks ago in Compostela Valley
Comelec chair Sixto Brillantes admits more than 100 PCOS machines have been found to be defective, but the agency has more than enough replacements for the units that need to be fixed - Rappler.com
Wonder what the headlines are for the past hour? Watch the replays here!
Visit #PHvote, Rappler's coverage of the 2013 Philippine elections.