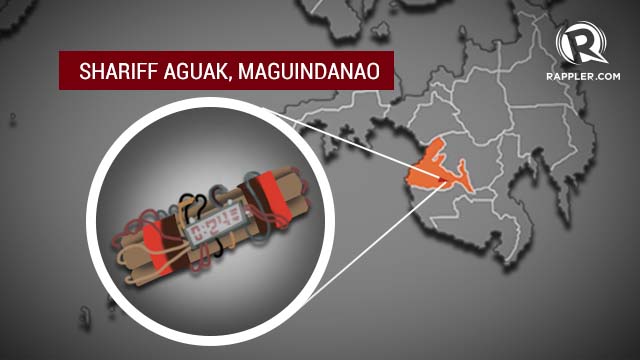 COTABATO CITY, Philippines - At least three improvised explosive devices (IEDs) were discovered in different areas in the town of Shariff Aguak, Maguindanao before polling precincts opened for the mid-term elections on Monday, May 13.
The army explosive ordinance disposal unit found and successfully diffused a powerful 81mm IED in barangay Tugal shortly after midnight, and two others were located and deactivated at 6 am in barangay Poblacion.
Meanwhile, the violence in General Salipada K. Pendatun, another town in the province, continues with another fatal shooting incident on Sunday night. A school district supervisor was shot dead there on Sunday.
The slain victim was identified as Akas Mukasil and a certain Jabar was wounded based on the monitoring information received by the Parish Pastoral Council for Responsible Voting in Maguindanao, but local police have not yet provided details of this incident.
Also in Maguindanao, a supporter Usman Imam, LP mayor candidate in Manatog, was shot while he was sleeping inside his compund also on Saturday night. - Rappler.com
Visit #PHvote, Rappler's coverage of the 2013 Philippine elections.

Get to know the candidates through our comprehensive profile pages and help spread the word about these candidates by answering our poll.
Share this page and pledge to #votesmart by clicking on the button below.