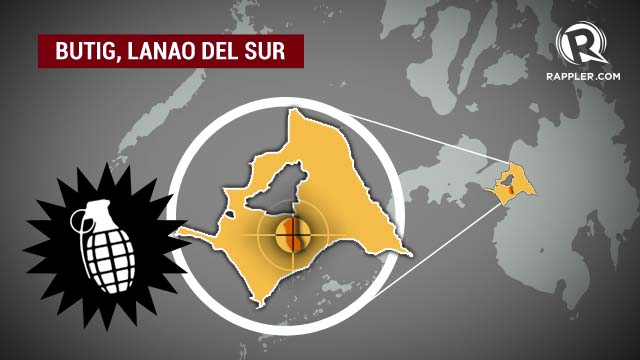 COTABATO CITY, Philippines - At least one person died and three more were wounded in an explosion presumably related to the mid-term elections in Lanao del Sur, police said on Tuesday, May 14.
The incident occurred around 9 pm -- just two hours after the polls closed -- on Monday inside a residential compound in Butig targeted by a M-203 grenade launcher, according to local police commander Papa Macapaag.
"We are still investigating the motive and those behind in the attack. The incident affected the transport of [PCOS] machines used in the elections," Macapaag told a local radio station.
On the same day, four people were wounded after another grenade was hurled at a polling station in Marawi City, the capital of Lanao del Sur. - Rappler.com
Visit #PHvote, Rappler's coverage of the 2013 Philippine elections.

Get to know the candidates through our comprehensive profile pages and help spread the word about these candidates by answering our poll.
Share this page and pledge to #votesmart by clicking on the button below.