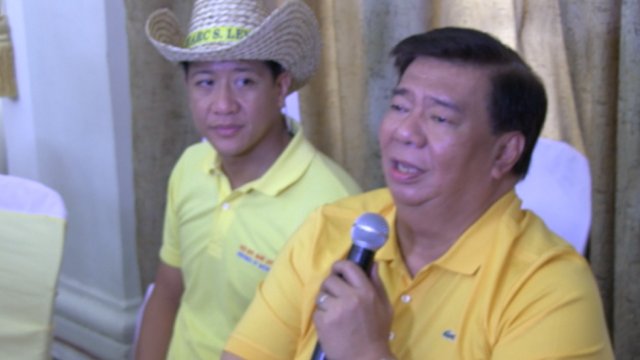 File photo
MANILA, Philippines - Liberal Party (LP) Chairman Franklin Drillon said on Tuesday, May 14, the current lead of senatorial candidate Grace Poe in the polls was "a pleasant surprise."
During a brief interview with the media, Drilon explained that Poe's current standing could be due to Poe's presentation as "the one who would carry on the programs of her father into the Senate."
Poe is the daughter of the late actor Fernando Poe Jr., who ran for the presidency but lost to then President Gloria Macapagal-Arroyo in 2004.
"Remember her father getting around 11 million votes, I think she got all of that, plus more," Drillon said.
Drillon said she expected Loren Legarda to lead the senatorial results, as Legarda has been consistently number 1 in the surveys.
He added that Sonny Angara, who is currently at number 6 in the counting, exceeded his expectation as he thought Angara would just rank number 9 or 10. Drillon said he believes it was Angara's good branding as the one who will continuously work on policies for the eduction system" that helped his current standing.
When asked about Nancy Binay making it to the top 12, Drilon said the Liberal Party was "already prepared" about Binay making it as "she has been consistently present in the surveys." – Rappler.com