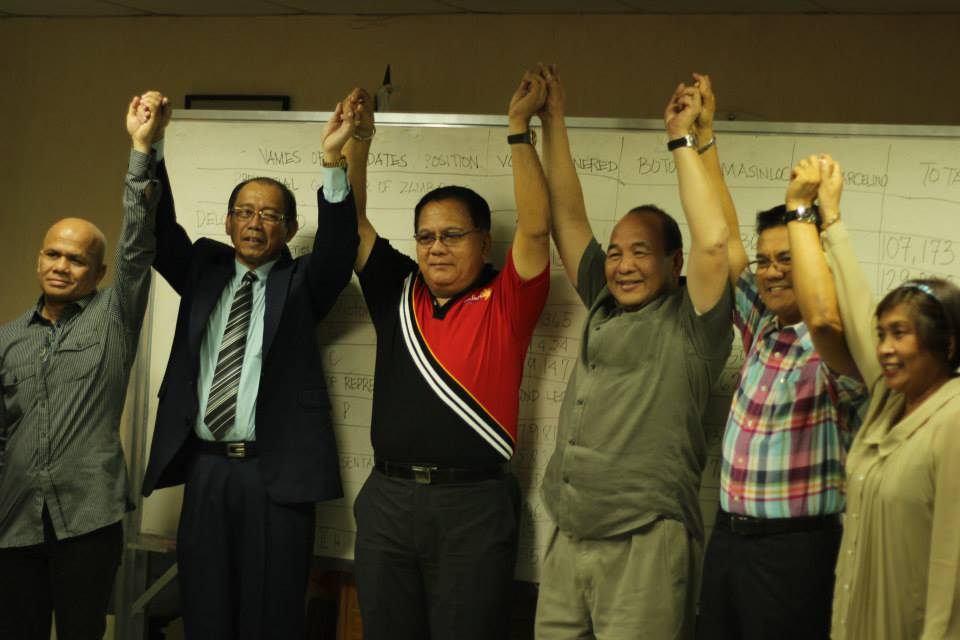 RE-ELECTED: Gov Hermogenes Ebdane Jr. Photo by Randy Datu
IBA, Zambales - Gov Hermogenes Ebdane Jr got a fresh term in the Capitol as the provincial board of canvassers proclaimed him the winner in the Zambales gubernatorial race.
He got 129,828 votes while rival former Gov Amor Deloso got 107,173 votes.
Ebdane's Sulong Zambales Party (SZP) has grown into an influential local party. Its members include majority of Zambales mayors, provincial board members, and congressional candidates.
For vice governor, SZP's Ramon Lacbain won with 122, 744 votes. His rival Rica Victoria Diaz-Arambulo got 84,711 votes over Reynaldo Tarongoy who got 10,754 votes.
Ebdane's hold on the central Luzon province was weakened with the defeat of his son incumbent Rep Jun Omar Ebdane, who also sought to be re-elected.
Lawyer Cheryl Deloso-Montalla - daughter of former Gov Amor Deloso - defeated Jun Omar to represent the 2nd district of the province.
Deloso-Montalla got 67,981 votes. Jun Omar Ebdane got 55,835 votes.
Cheryl leads the political comeback of the Deloso clan in Zambales. The other politicians in the clan are San Antonio Mayor Estella Deloso-Antipolo and provincial board member Jury Deloso.
Ebdane's Sulong Zambales Party (SZP) has dominated local politics in Zambales. It is composed of the majority of the mayors, provincial board members, and congressional candidates.
Deloso-Montalla said: "In every political exercise outside of machinations and propaganda there are sets of values and tenets woven with one thread for the welfare of the people. With my winning I see the affirmation of our family's thesis that the candidate with less money can still have the chance to compete in the electoral contest."
Her father said she won because "the Delosos have always been close to the people, and we do not believe in buying our [ positions in government]. In their heart of hearts, they know what really happened here. This is a pyrrhic victory [ for the Ebdane clan]," she said.
Diaz-Arambulo said, however, that while she " did not make it as your new Vice Governor because of massive vote buying, in my heart of hearts I know I have kept my Father's name alive in my sincere desire to serve and uplift the lives of the Zambaleños."
She added that "I hope one day I will witness Zambales be awakened from this holocaust enveloping our beloved Province." - Rappler.com