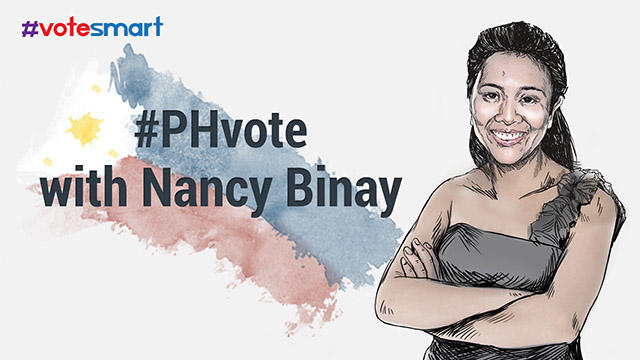 MANILA, Philippines - Today, Rappler speaks with senator-elect Nancy Binay.
The national board of canvassers proclaimed Binay a senator on Thursday, May 16, along with five other candidates. Binay skipped the event.
The neophyte senator-elect was criticized during the campaign season for her lack of government experience and non-attendance of senatorial debates.
She was also the brunt of intense personal attacks online, but Binay still places in the top 6 as of the latest official count.
Binay also consistently place in the top 12 of preferred candidates in surveys. Her father, Vice President Jejomar Binay is straightforward about her advantage, saying "She's my daughter."
Binay says her first priority as senator will be her campaign platforms: more daycare and feeding centers, and an expanded immunization program.
Watch the interview below.
- Rappler.com