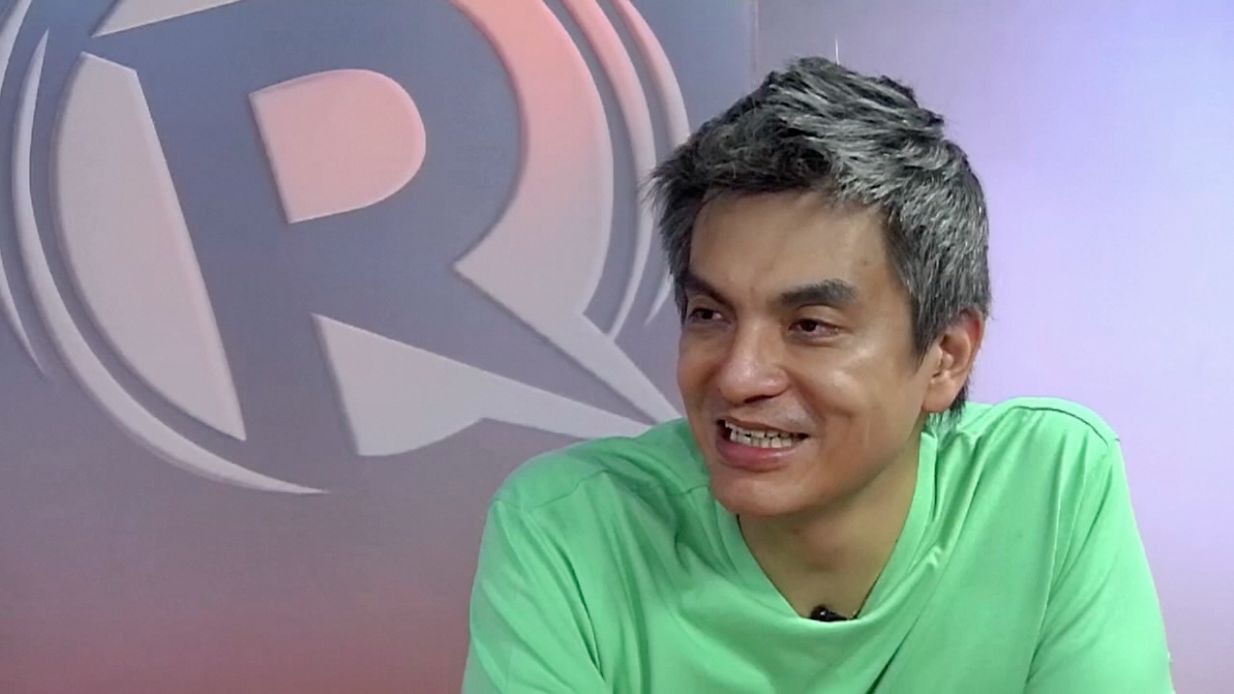 'EYEING, NOT PIRATING.' UNA secretary-general Toby Tiangco admits the LP is "also eyeing" the same senatorial candidates as UNA. File photo
MANILA, Philippines – It seems like it's pirating season.
Vice President Jejomar Binay's United Nationalist Alliance (UNA) has announced names of its possible senatorial bets but reports have it that the ruling Liberal Party (LP) is wooing them as well.
Reports say the Nacionalista Party (NP) and the Nationalist People's Coalition (NPC) are in talks with the LP and may align with President Benigno Aquino III's party.
In an interview on ANC, the ABS-CBN News Channel, UNA Secretary-General and Navotas Rep Tobias "Toby" Tiangco was asked about the supposed pirating. Tiangco was a guest on ANC Presents: Road to 2013 on Tuesday, July 3.
"'Di naman pirating kasi 'di pa naman formally na-announce sa amin. Ibig sabihin kung inannounce na namin at kinuha nila, siguro pirating 'yun. Siguro what term can we use for that, also eyeing." (It's not really pirating because we have not yet formally announced them. Maybe the term we can use for that is also eyeing.)
UNA is composed of Binay's Partido Demokratiko Pilipino-Lakas ng Bayan (PDP-Laban) and former President Joseph Estrada's Pwersa ng Masang Pilipino (PMP).
UNA leaders have said that Sen Loren Legarda of the NPC, former Las Piñas Rep Cynthia Villar and Sen Alan Peter Cayetano of the NP may be included in its ticket. The coalition also said independent Sen Francis Escudero might run under UNA.
NP is headed by Sen Manny Villar while the NPC is led by Aquino's uncle, Eduardo "Danding" Cojuangco Jr. Villar has said that he is open to a possible alliance with LP.
Tiangco said, "We hear reports that LP might announce [NP and NPC members] as candidates so we will just have to weigh it. It's better to see what they will do."
Common candidates?
UNA might have difficulty filling up the 12 to 13 slots if the NPC and the NP align with LP and it decides against fielding common candidates.
Tiangco admitted that candidates will go for the most favorable option. "The best deal honestly is to be nominated by both the UNA and the Liberal Party."
The secretary-general said UNA's executive committee composed of Binay, Estrada, and Senate President Juan Ponce Enrile, will have to decide whether or not UNA will agree to have common candidates.
"It hasn't even been laid on the table. It hasn't even been discussed," said Tiangco.
In past months, though, Enrile said he prefers that UNA have exclusive candidates. Tiangco said he agreed with Enrile's opinion but the final decision will be up to the executive committee.
Tiangco said the issue will be discussed in UNA's executive committee meeting on July 13. UNA is also expected to name its third batch of candidates by then.
'Gordon likely an UNA bet'
UNA has 7 confirmed senatorial candidates. The list initially included 8 bets but PDP-Laban President Sen Aquilino "Koko" Pimentel III left the alliance last week over the inclusion of resigned Sen Juan Miguel Zubiri in the senatorial slate.
Pimentel said he is in talks with LP and NP.
The UNA senatorial bets are:
Joey de Venecia, PDP-Laban executive vice president
Cagayan Rep Juan Ponce "Jackie" Enrile Jr, Nationalist People's Coalition (NPC) and son of the Senate President
San Juan Rep Joseph Victor "JV" Ejercito, PMP and Estrada's son
Sen Gregorio Honasan II, independent
Resigned Senator Juan Miguel "Migz" Zubiri, PMP member
Zambales Rep Milagros "Mitos" Magsaysay, PDP-Laban member
Cebu Governor Gwen Garcia, PDP-Laban member
Tiangco said UNA is also eyeing former Sen Richard Gordon, former Senate President Ernesto Maceda, Movie and Television Review and Classification Board chief Grace Poe-Llamanzares, and Valenzuela City Mayor Sherwin Gatchalian.
Llamanzares is a daughter of the late Fernando Poe Jr, while Gatchalian is a member of the NPC.
Tiangco said Gordon has said that he is willing to run under UNA despite his family's rivalry with Magsaysay's clan in Zambales.
LP has however said it is also eyeing Llamanzares as a senatorial bet.
Asked about this, Tiangco quipped, "Meron silang isang 'di makukuha sa amin: si Nancy Binay. 'Pag nakuha pa nila, bilib na ako." (There is someone they cannot pirate from us: Nancy Binay. If they get her, I would really be impressed.)
Nancy Binay is the daughter of the Vice President. She has not signified any intention to run for the Senate. – Rappler.com