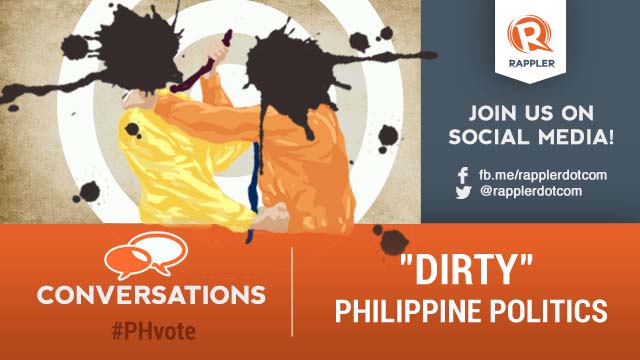 MANILA, Philippines - As the 2013 mid-term polls approaches, incidents of election-related violence continue to rise. Last April 25, an ambush in Lanao del Norte killed 12, including the granddaughter of Nunungan mayor Abdulmalik Manamparan.
The community on Twitter was quick to react to the news. One particular user noted that the incident reflects the low quality of Philippine politics.
This sparked a conversation on how politics in our country has turned "dirty." Users indicated bribery, vote buying and shallow political platforms as indicators of the sorry state of our elections.
On the other hand, some point out that our politics will only be as clean as those we will elect. Despite this, many are still optimistic, believing that voters' education will help solve these problems.
What can you say about the quality of elections in the country? Do you still think that this can be resolved? What solutions can you think of?
Send us a tweet (@rapplerdotcom) using the hashtag #PHVote, leave us a message on Facebook, or send an email to submit@rappler.com.
Check out what our online community is saying.

- Rappler.com