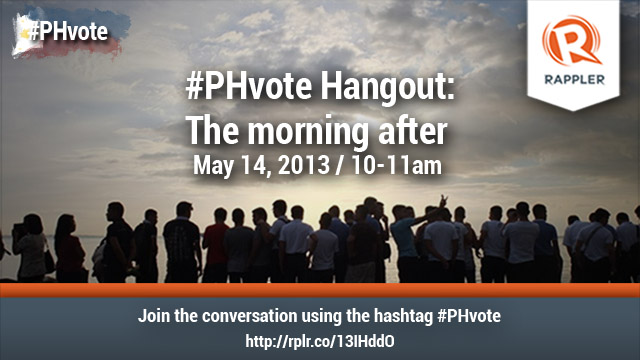 MANILA, Philippines - It's one day removed from the 2013 midterm elections. The posters are down, the jingles have (mercifully) stopped playing, and some of the results are out.
Congratulations, you've survived the 2013 elections!
Now that it's (almost) over, let's take a look at the ups and downs of the 2013 polls. What do you think led to the victories and defeats of the candidates? What factors played significantly during this elections? Most importantly, what are the lessons we have learned as we move towards the 2016 presidential elections?
Rappler social media producer Jyle Sulit moderates this Hangout last May 14 at 10:00 am. The Hangout is part of Rappler's marathon coverage of the 2013 elections.
Watch it here:
-Rappler.com